Press release
New study reveals the costs of low uptake of hepatitis C treatment
A Public Health England modelling study has found the cost and benefits of increasing hepatitis C treatment rates.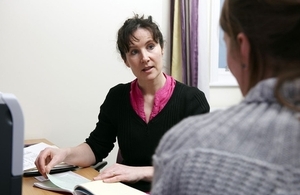 A new study from Public Health England (PHE) published in the Journal of Hepatology has looked at the cost of increasing hepatitis C treatment uptake in England, and the impact this would have on disease burden.
National estimates suggest that around 160,000 individuals are chronically infected with hepatitis C in England. All hepatitis C-infected individuals have the right to access treatment, but despite national progress tackling the infection, just 28,000 people received treatment between 2006 and 2011, meaning only 3% of the chronically infected population access treatment each year.
By continuing with standard treatment at these unacceptable levels, by the year 2035, England will be facing 1,650 cases of hepatitis C-related end stage liver disease and cancer annually. Increasing the number of people treated could prevent up to 400 of these cases per year. New, more effective treatments are expected that offer the potential to halve disease burden over the next 10 to 20 years, depending on how quickly complete treatment coverage can be achieved.
Although the cost may be seen as a barrier to increasing treatment numbers, the study also estimated the total additional cost for scaling up standard treatment from 3% to 100% coverage over the next 10 to 15 years. Because of the burden of associated healthcare costs presented by untreated hepatitis C, it would only take a 31% increase over the amount currently being spent to scale up standard treatment from our current low levels.
While new treatments are on the horizon, there is still pressing need for greater numbers to be accessing the current treatments which are effective in the majority of patients and highly cost-effective according to NICE recommendations.
Hepatitis C causes inflammation of the liver, and if left untreated, can result in chronic liver disease, liver failure, or even death. As the liver can still operate even when damaged, many people are unaware they have the disease at first because they have no symptoms.
It is often only when the liver becomes seriously damaged that symptoms occur and people report to their doctor.
Dr Helen Harris, a hepatitis expert at PHE, who led the publication of the report, said:
While there would be a financial cost to rapidly increasing treatment rates, the increase is not as great as you might think because the costs of managing undiagnosed and untreated hepatitis C are so high. Currently, we are paying a very high price in terms of lives lost and burden placed on future health care resources.

As well as encouraging more treatment, there is also an urgent need for better monitoring and reporting of treatment outcomes, and expansion of treatment into non-traditional settings, such as primary care, drug treatment centres, and prisons. This would help us to tackle hepatitis C and address health inequalities by reducing the excess premature deaths from hepatitis C-related liver disease that are concentrated in marginalised populations.
Dr Paul Cosford, Director for Health Protection and Medical Director at PHE, said:
There is much more that can and should be done to prevent more deaths and serious illness caused by Hepatitis C. In particular services need to be more easily accessible to those who need them to ensure better access to effective treatment and potential cure.

The landscape of hepatitis C treatment is changing rapidly and an era of vastly improved treatment is potentially on the way. In the meantime disease burden is rising and there is still a pressing need for infected patients to be treated as soon as possible.
Charles Gore, Chief Executive of The Hepatitis C Trust said:
We must make treatments for hepatitis C more accessible to patients. Hepatitis C is a curable disease and to have so few people being offered the chance to rid themselves of the virus is simply not acceptable.

If more people are diagnosed and treated, we could rid ourselves of this virus within the next 15 years, a unique opportunity. The alternative is ever more people dying entirely preventable deaths.
Ends
Notes to editors
The study estimated that the additional cost for scaling up standard treatment to 100% was £1460 million over the next 30 years. This represents just a 31% increase over the cost of our current rate of standard treatment and associated healthcare costs of £4680 million. Full study is available in the Journal of Hepatology

For more information about hepatitis C, please visit PHE's dedicated pages
For information and support, please visit The Hepatitis C Trust website
For information about liver disease, please visit the British Liver Trust website
Public Health England's mission is to protect and improve the nation's health and to address inequalities through working with national and local government, the NHS, industry and the voluntary and community sector. PHE is an operationally autonomous executive agency of the Department of Health.
Infections press office
PHE press office, infections
61 Colindale Avenue
London
NW9 5EQ
Published 10 June 2014