News story
New simpler process for postponement of charges
We will now accept a letter of postponement for any type of charge postponement.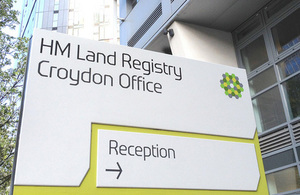 We have reviewed and simplified our procedures for registering the postponement of a charge.
Before this, the practice was as follows:
a simple postponement of one charge to another could be by letter
a more complex postponement, for example, a postponement limited to a certain value, had to be by deed
there were also different register entries for each type of postponement
The new practice is that we will accept a letter of postponement for any type of postponement. We have also changed the register entries. These will be identical whether the postponement is simple or complex.
For more information please see the updated Registration of legal charges and deeds of variation of charge: Practice Guide 29.
The new practice applies to all applications processed on or after 10 August 2015. This is irrespective of the date the application was submitted.
Published 10 August 2015