News story
New sexual and reproductive health evidence summaries published today
PHE resources developed to support delivery of local sexual and reproductive health services aligned with the Public Health Outcomes Framework.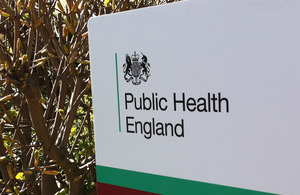 Public Health England today (23 April 2014) published a package of new resources providing the latest evidence on the impact and economics of opportunistic chlamydia screening, and HIV screening and testing. The topics were selected given their priority as key sexual health indicators within the 'Public Health Outcomes Framework', which local areas are now delivering against.
For both subjects, PHE has produced:
Evidence Summaries: a full review of the latest evidence on opportunistic chlamydia screening and HIV screening and testing including cost-efficacy, impact, acceptability etc. We hope these will underpin public health leaders' planning and evaluation of local services.
Leaders' Briefings: covering frequently asked questions and considerations for local action. We hope public health leaders will find these useful to brief senior local authority and other commissioning staff on these 2 topics.
The HIV testing documents and the chlamydia screening documents are available online.
Dr Anthony Nardone, consultant epidemiologist in PHE's HIV team, comments;
Currently, in the UK around half of all HIV diagnoses are still made late, impacting health outcomes for those affected and driving ongoing transmission. There is an opportunity for all relevant stakeholders, like local authorities, clinical commissioning groups, NHS England teams and providers, to collaborate to reduce late HIV diagnoses.

Interventions to reduce the number of people living with undiagnosed HIV, around 22,000 in the UK, are also needed. We believe embedding HIV screening and testing in local medical and community services are an essential element of local sexual health services. We encourage all areas to ensure that this is in place, and hope the evidence summary will help inform local planning.
The National Chlamydia Screening Programme (NCSP) recommends screening sexually active young adults, annually or on change of partner, in primary care or sexual health consultations. Chlamydia is the most common bacterial STI and can lead to pelvic inflammatory disease and even infertility. Regular testing can prevent this and should be seen as a normal part of any sexually active young person's life. Local authorities now have an opportunity to build on a decade of progress in tackling chlamydia, by ensuring good quality opportunistic screening remains easily accessible to young adults moving forward.
To discuss any PHE sexual and reproductive health and HIV resources please contact your PHE Centre team.
Published 23 April 2014