Press release
New research shows public appetite for businesses with a conscience
Research for Social Saturday shows that British adults are concerned about where and how they buy products and services.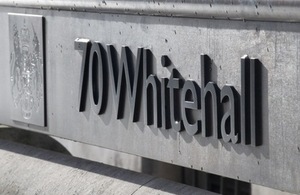 Research released today by Social Enterprise UK and the Cabinet Office shows that British adults are concerned about where and how they buy products and services. The UK-wide research marks the UK's first Social Saturday this Saturday 13 September, a day to raise awareness and boost the numbers of consumers buying from social enterprises – businesses that have a positive impact on communities and the environment. The day also celebrates the UK as the world's largest social enterprise sector.
The poll, which surveyed 2,070 British adults, examined how consumers feel about the behaviour of businesses. The results uncover that many British people have strong views about buying from businesses known to be irresponsible:
1 in 3 (35%) said they feel ashamed when buying from businesses they feel are socially irresponsible – more women than men feel this way (40% vs 30%)
more than a third (40%) said they don't feel there are enough socially responsible businesses to buy from in the UK
a quarter (26%) said that there is a stigma attached to buying from socially irresponsible businesses
1 in 7 (14%) people aged 25-39 said they hide from friends that they buy from socially irresponsible businesses
1 in 5 (18%) said they would be put off a romantic partner if he or she regularly bought products or services from socially irresponsible businesses
These results show that British people value businesses with a strong ethical and community focus. The government estimates that there are now 180,000 social enterprises in the UK (15% of SMEs), contributing billions to the economy and employing more than 2 million people [2]. Well-known brands include The Big Issue, Jamie Oliver's Fifteen, Better leisure centres, Pants to Poverty, Divine Chocolate and Belu Water. All are businesses that reinvest profits into a social cause, from employing and training people furthest from the job market, to profits going to support charities.
This Social Saturday on 13 September will encourage the British public to "buy social" and social enterprises around the country are opening their doors and hosting events. There is also now a range of ways that people can invest their money to further support social enterprises. People can find out more and buy online at www.socialsaturday.org.uk.
Brooks Newmark MP, Minister for Civil Society, said:
A staggering 82% of social enterprises reinvest their profits locally and Social Saturday is an opportunity for people across the country to explore the breadth of this vibrant and growing sector. There is clearly a demand for people to buy social and there are now more ways than ever for people to invest socially as well.
Peter Holbrook, Chief Executive of Social Enterprise UK, said:
Every product and service you buy has a social or environmental impact, so why not make it a good one? The UK's social enterprise sector is growing fast because consumers care about how their spending decisions affect the world they live in.
Notes to editors
Wages and taxes are leading issues for consumers
The polling also reveals which business practices are likely to affect people's purchasing decisions:
three-quarters (74%) said they are less likely to buy a product or service from a business paying below the minimum wage – this is higher among people aged 60 and over (85%) than those aged 18 to 24 (62%)
two-thirds (63%) said they are more likely to buy a product or service from a business that pays the living wage
three-quarters (73%) said they are less likely to buy from a business that damages the environment – this is higher among people aged 60 and over (83%) than those aged 18 to 24 (62%)
two-thirds (65%) said they are more likely to buy a product or service from a business that pays its correct taxes – this is notably higher among people aged 60 and over (80%) than those in the 18 to 24 year old bracket (48%)
British adults want businesses to be more transparent and socially responsible
the majority of people (53%) said businesses should be legally obliged to report on the positive and negative impact they have on society or the communities in which they operate
only 16% people said they agree with the statement that businesses have enough to worry about without having to focus on being socially responsible, but 3 times as many disagree (49%)
only 18% people said they agree with statement that in tough economic times, businesses should not be forced to behave socially responsibly, but almost 3 times as many disagree (49%)
Social enterprise facts [3]
Half of social enterprises (52%) actively employ people who are disadvantaged in the labour market, including ex-offenders, people with disabilities and the long-term unemployed.
Social enterprises create jobs and stimulate local economies where they're needed most. More than a third (38%) of all social enterprises operate in the UK's most deprived communities, compared to 12% of mainstream SMEs.
People are gravitating from mainstream business to carve out a career in social enterprise. More people are moving from the private sector than any other sector to work in social enterprise (35%, compared with 33% from the public sector and 17% from charities and the voluntary sector).
Social enterprises are much more likely to be led by women than mainstream businesses. 38% of social enterprises have a female chief executive, compared with 19% of SMEs, and 7% of FTSE 100 companies. Social enterprises are also twice as likely as mainstream SMEs to be led by someone with a Black, Asian or Minority Ethnic background
Social investment facts [4]
There are different options for people to invest their money to make a positive social difference. This includes putting money in a social bank, a stocks and shares ISA, or investing directly into businesses.
As well as buying from social enterprises, companies are looking to invest into social enterprises. Centrica, Telefonica and Legal and General are all currently making investments.
The UK is seen as a world leader in social investment, with the world's first social investment bank and first social investment tax relief.
Buy Social
Social Saturday is being led by the national trade body Social Enterprise UK, and is supported by the Cabinet Office and Department for Business, Innovation and Skills. The day has cross-party political support and is part of the UK's successful Buy Social campaign. Buy Social is in its second year, and has already been licensed for use in Australia and Canada, with licences pending for China and the USA.
Watch the Buy Social animation, narrated by John Bird, founder of The Big Issue:
References
YouGov survey, 2,070 British adults, 19 – 20 August 2014
Social enterprise: market trends, Cabinet Office, May 2013 (based on the BIS Small Business Survey 2012)
The people's business, Social Enterprise UK, July 2013
Published 11 September 2014