Press release
New recommendations on public health funding published
Recommendations on how to distribute funding for local authorities to spend on public health were published today by an independent group of experts - the Advisory Committee on Resource Allocation (ACRA).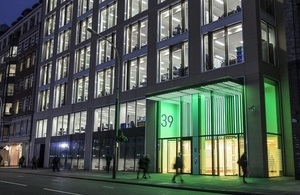 For the first time, from 2013, public health funding will be ring fenced and protected with local authorities taking the lead for improving health. This will help to drive up local efforts to maintain and improve the public's health and wellbeing. 
The Department of Health has committed to ensure that no local authority will lose out under the new grants for 2013-14. So local areas will either receive equivalent funding or be better off under the new funding arrangements.
Alongside the recommendations, the Department is also publishing more information on:
A health premium incentive that will target areas with the worst health outcomes and most need, rewarding local authorities if they improve the health of the local population.
further information on the ring-fenced public health grant conditions, including proposals for local authority reporting on public health spend.
The introduction of the first public health outcomes framework will incentivise local authorities to drive progress in improving the public health of their population.
Secretary of State for Health Andrew Lansley said:
"This is the first Government to ring-fence public heath funding. The next step is to ensure that funding gets to where it is needed most and can have the greatest impact.
"We are committed to all areas of the country seeing a real terms increase in public health spending, above what PCTs were spending locally. Today's announcement confirms this.
"Every area of the country is different and has contrasting needs. The interim recommendations published by the independent Advisory Committee on Resource Allocation today provide a solid basis for local authorities to begin planning for next year."
Under the plans for the health premium incentive, local authorities will be rewarded for the progress they make. Disadvantaged areas will see a greater incentive if they make progress, recognising that they face the greatest challenges.
The Secretary of State asked ACRA to develop a formula for the distribution of public health funding to local authorities across England to help support their new responsibilities.
The Department will now actively engage with health professionals, local authorities and public health leaders for their feedback before publishing the final formula later in the year.
Notes to editors
The Department of Health has committed to ensure that the actual grants in 2013-14 do not fall below the estimates of 2012-13 spending in real terms so no area will lose out.
The documents can be found on the following on the DH website.
We expect local authority public health allocations for 2013-14 to be published by the end of the year. 
For all media enquiries, please contact Alex MacDonald on 0207 210 5484.
Published 14 June 2012