News story
New proposals on consumer rights across Europe
The government has published a consultation on the Consumer Rights Directive. It covers new measures to deliver greater clarity and transparency on consumer rights, and aims to help boost the confidence of both consumers and businesses.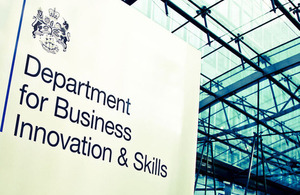 20 Aug 2012
---
---
Give your views to government by responding to the consultation on implementing the Consumer Rights Directive by 1 November 2012.
The Consumer Rights Directive, agreed by the European Commission in 2011, focuses on simplifying and harmonising rules in a few key areas of consumer rights. It aims to:
Ensure that consumers have the information and time they need to make good decisions
Help make consumers fully aware of all the costs they are committing to and the implications of any contract
Ensure that traders who treat consumers fairly are not disadvantaged by those who use less transparent practices to lure consumers to less competitive offers.
Consumer Affairs Minister Norman Lamb said:
"This is an area where Europe can make a big impact on our day to day lives. Many people will have been ripped off at some point by hidden online charges while booking a holiday, premium rate helplines when returning a purchase or disproportionate and often unexpected charges for paying with credit or debit cards.
"The Consumer Rights Directive will put an end to certain bad business practices and help consumers make well-informed decisions when buying products or services. It will also boost business confidence, setting out clearer rules and responsibilities and cutting red tape by reducing compliance costs."
The Consumer Rights Directive contains provisions on:
Information to be given before a consumer buys goods or services on the trader's premises
Information to be given before a consumer buys goods or services away from the trader's premises (eg at home or at a fair), or at a distance (internet, telesales)
Cancellation rights and responsibilities where the consumer buys goods or services away from the trader's premises or at a distance
Delivery times for goods, clarifying what deadlines for delivery should be and where responsibilities lie if there is a problem
Post-contract customer helplines, where existing customers must be charged no more than the basic rate for phone calls
Additional payments (on top of the main price of a purchase) which would need to have active or express consent of the consumer eg pre-ticked boxes which the consumer must 'untick' will no longer be allowed
Fees charged for a particular method of payment (eg credit card surcharges). This will be the subject of a separate consultation, to be published shortly.
Links
Published 20 August 2012