New proposals for consumer rights
Government launches new consultation on a consumer bill of rights, seeking your views on strengthening and modernising consumer law.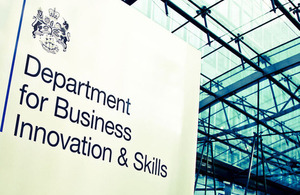 13 Jul 2012
---
---
The proposed Consumer Bill of Rights will set out in one place a clear code of shopping rights and simple standardised remedies for when things go wrong.
The consultation seeks views on rights and remedies for goods and services and digital content supplied under a contract.
Announcing the consultation today, Norman Lamb, Minister for Consumer Affairs said:
"The UK's consumer law is complex and difficult for consumers and businesses to understand. We want consumers to feel confident about their rights so they can challenge businesses when they buy poor quality goods, services or digital content such as music or games. These new measures aim to do just that."
Businesses will benefit from the simplified set of rules, which are intended to clear up customer issues more quickly.
New proposals
Most consumer law was written about thirty years ago and does not clearly cover digital content like music, software or games so consumers are poorly protected by the law. The consultation proposes clear rights for consumers of digital content to bring the law up to date.
The proposed changes will:
Clarify the nature of consumers' rights and remedies in relation to the supply of goods, which is currently an area where the law is unnecessarily complex.
Bring the services regime more in line with the regime for goods, by strengthening consumer rights and remedies in relation to faulty services. The changes proposed include establishing a statutory guarantee and statutory remedies when the rights are breached, and the consultation also asks whether there should be a new legal right to certain services being judged on their outcome, rather than the way they are performed.
Modernise the law on digital content to protect consumers, by establishing a clear digital content regime with its own tailored set of rights and associated remedies.
Norman Lamb continued by saying; "this Government is committed to delivering growth, and increasing consumer confidence will help markets work at their best. These measures will also help businesses save money by reducing the need for legal or dispute resolution costs.
"It is important that as many businesses and individuals as possible contribute their views, to help us continue to make the UK's consumer framework the best for both businesses and consumers."
Links
Published 13 July 2012