New powers to tackle alcohol-fuelled crime and disorder
Communities across England and Wales will benefit from two new powers that will help them tackle alcohol-fuelled violence.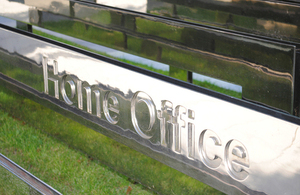 The government has published its response to the consultation Dealing with the Problems of Late Night Drinking. Draft legislation has also been laid in parliament so that later this year local councils will be able to:
use early morning alcohol restriction orders (EMROs) to restrict the sale of alcohol in all or part of their areas between midnight and 6am

charge a levy for late-night licences to contribute to the cost of extra policing, and other costs linked to late-night drinking like street cleaning
Cracking down on binge drinking
Minister for Crime Prevention and Antisocial Behaviour Reduction Lord Henley said: 'The government is radically reshaping its approach to crime and policing by giving back powers to local communities so they can reclaim their high streets.
'We have already overhauled the ineffective licensing regime and introduced new measures that will put local people back at the heart of licensing decisions, allowing them to take action against problem premises and alcohol-related offending.
'We are building on this through the government's new alcohol strategy which sets out plans to crack down on the binge drinking culture, end the availability of cheap alcohol and irresponsible drinks promotions, and slash the number of people drinking excessively.'
The Dealing with the Problems of Late Night Drinking consultation ran for 12 weeks. The levy and EMRO measures are contained in the Police Reform and Social Responsibility Act 2011.
Published 4 July 2012