New objectives set to reduce MRSA and C Difficile
New ambitions have been set for the NHS which build on the progress made on infections last year. The NHS is being asked to collectively reduce…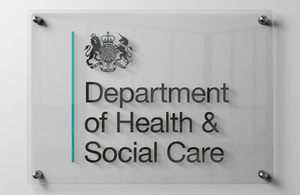 New ambitions have been set for the NHS which build on the progress made on infections last year. The NHS is being asked to collectively reduce the numbers of infections in 2012-13 on MRSA by a further 29% and Clostridium difficile (C. difficile) by 17%. If delivered it would bring annual numbers of MRSA bloodstream infections down to 880 and reduce C difficile infections from 19,754 to 16,100.
The latest monthly statistics show that, for the first time since mandatory surveillance began in 2001, MRSA bloodstream infections across the NHS have been sustained at under 100 reported cases per month for the last six months.
Health Minister Simon Burns said:
'There has been great progress in reducing MRSA bloodstream and Clostridium difficile infections in some parts of the NHS, but we want everyone at the level of the best.
That is why we have set each Trust their own objective - to drive further improvements, particularly in the organisations with the highest rates of MRSA bloodstream and C. difficile infections.'
The NHS Operating Framework 2012-13, published 24 November 2011, prioritises the achievement of the MRSA and C. difficile objectives. The technical guidance lists all the indicators against which the NHS will be accountable nationally during 2012/13.
Read the New Year ambitions to reduce healthcare associated infections press release
Published 13 January 2012