New NHS Pension Scheme calculators
NHS Pension Scheme members can estimate future benefits or see changes to current scheme benefits under the proposed new scheme.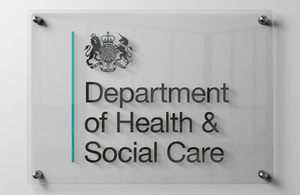 15 June 2016
Page amended to remove links to the NHS Pension Scheme calculators as they are now out of date.
Proposals for a new scheme from April 2015
Calculators have been developed to enable members of the NHS Pension Scheme to estimate their future benefits and see any changes to their current scheme benefits, under the government's proposed new scheme. There are separate calculators for Agenda for Change staff, medical and dental staff in the hospital and community health services, and staff on the salaried primary dental care staff pay scales.
Entering personal, career and salary details into the appropriate calculator will provide estimates of the following information:
the amount of pension entitlement a member would have received at their current normal pension age (NPA) under the existing scheme to which they belong, at current prices
how much longer it will take a member to accrue the same benefits under the proposed new scheme
the amount of pension entitlement a member will have if they retired at the new scheme's NPA.
They also provide members with the opportunity to estimate the amount of pension entitlement they will be entitled to, at a retirement date they specify.
These calculators are based on the NHS Pension scheme specific discussions and have been developed, shared and discussed with the NHS trade unions.
[Deleted links to calculators for Agenda for Change staff; medical and dental staff in the hospital and community health services; and salaried primary dental care staff.]
Published 13 February 2012