News story
New Korean War memorial
The Duke of Cambridge and the President of the Republic of Korea have attended a ceremony for a new Korean War memorial in London.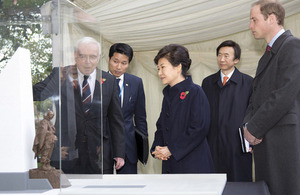 The monument, due to be erected next year, will be dedicated to the British servicemen and women who served in the Korean War between 1950 and 1953. Around 82,000 British service personnel were deployed to the Korean Peninsula and theatre during the war, and more than 1,000 British troops died.
President Park Geun-hye formally cut the turf for the memorial, which will stand in Victoria Embankment Gardens in central London, outside the Ministry of Defence's Main Building, from summer 2014.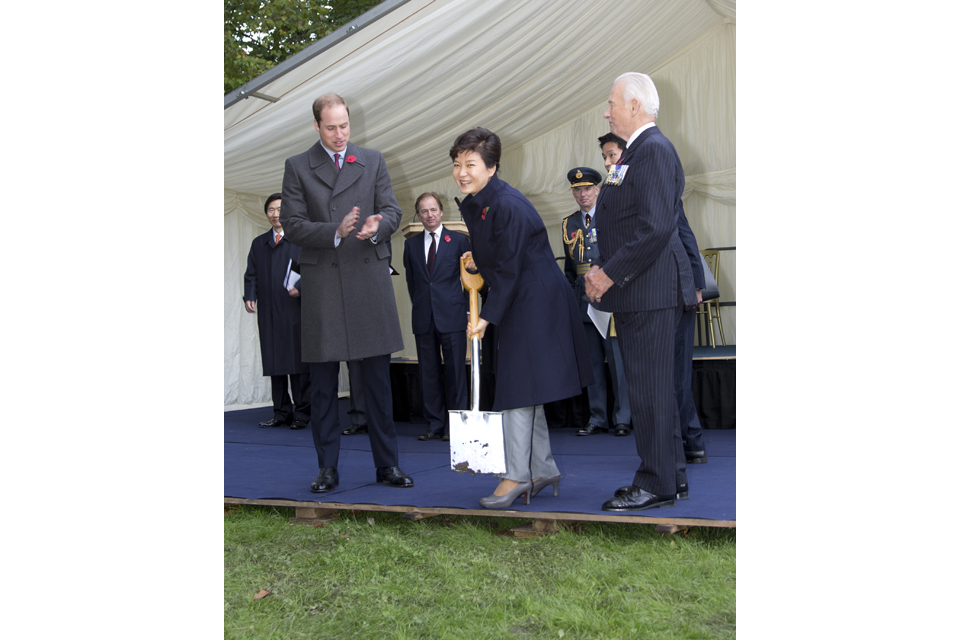 On the first day of a state visit, President Park also unveiled a scale model of the memorial, which will feature a bronze statue of a British soldier designed by the sculptor Philip Jackson.
During the ceremony, both President Park and UK Foreign Office Minister Hugo Swire addressed guests, including British and Korean veterans. A one-minute silence was also held in remembrance of all those who fell during the conflict.
Work on the memorial is due to start in late spring 2014 and aims to be completed in the late summer.
Published 6 November 2013