News story
New heritage provisions help those looking after listed buildings
Provisions will make the listed building consent system more effective and efficient, reducing bureaucracy and cutting costs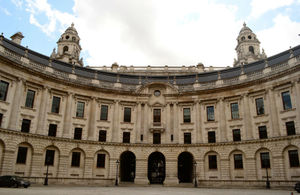 The new measures coming into force this week, and set out in the Enterprise and Regulatory Reform Act, provide real benefits for owners, developers and local authorities whilst maintaining existing levels of heritage protection.
Culture Minister Ed Vaizey said:
Listed buildings are a rich part of this country's heritage and it is only right that we try to help those in charge of looking after them. These new measures will uphold levels of existing heritage protection, whilst also simplifying the process so that those within the heritage sector and owners are not bogged down in bureaucracy.

The new provisions relate to Listed Building Heritage Partnership Agreements, Local Listed Building Consent Orders, and Certificates of Lawfulness of Proposed Works.
More information can be found here
Published 7 April 2014