News story
New guidance to reduce cost of construction projects
Draft guidance has been published to help reduce waste and improve relationships when procuring public sector construction projects.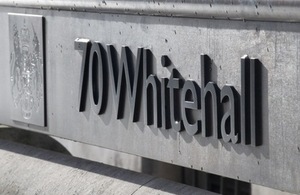 The government has launched draft guidance to help embed best practice in the procurement of public sector construction projects, Minister for Civil Society Nick Hurd has announced today.
The Government Construction Strategy sets out to achieve savings in construction procurement of up to 20% by streamlining processes. In doing so, the government has taken the lead by implementing innovative procurement models such as Two Stage Open Book, Integrated Project Insurance and Cost Led Procurement. These models offer considerable potential to reduce the cost of public sector construction projects, as well as contributing to reduced risk, greater innovation and improved relationships throughout the supply chain.
The draft guidance is designed to encourage public sector clients to implement these new models. For each model the guidance highlights the benefits of adoption at each stage, details the core processes and principles involved, provides step by step support and addresses the key client and industry questions. Stakeholders will be able to trial the guidance and provide feedback before it is launched in the summer of 2014.
Cut waste and improve efficiency
A variety of government construction projects have been trialling these innovative new approaches as part of the 'trial projects' programme. These projects have shown their ability to cut waste, improve efficiency, and encourage a more collaborative supply chain. The guidance builds on the learning and successes of these trial projects, and makes it clear that savings can be realised by adopting these models closely.
Minister for Civil Society Nick Hurd said:
The construction industry is a vital driver for growth, sustaining thousands of SMEs. It's therefore enormously important for government to work collaboratively with industry, identifying ways to make sure those links continue to foster innovation within the supply chain.

In the past, suppliers have been burdened by a lack of consistency in the way that construction projects are procured. That's why we've produced this guidance which will ensure more extensive engagement and provide consistency over the way that public sector construction projects should be procured in the future.

It will build on the excellent trial projects - which have made average savings of 14 to 20% by applying these models - and should be followed closely to help drive innovation and eliminate waste from the process.
Published 29 January 2014