New Guidance to help pubs, clubs and shops spot fake ID
Posters warning young people of risks of using fake ID and guidance to help those selling alcohol to spot false documents available.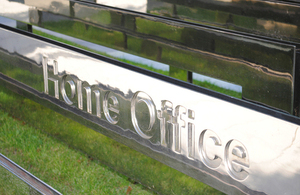 Schemes to crackdown on underage drinking such as Challenge 21 and 25 have made it more difficult for people to use fake ID to buy alcohol or get into pubs and bars, but the use of counterfeit ID bought over the internet or borrowed ID from older siblings or friends by some young people can still cause problems.
Examples of the kinds of fake ID used include the international driving permit and the provisional motorcycle licence, which don't even exist as real documents.
Misuse of ID can have serious consequences for business and young people
It is a criminal offence to use false or borrowed ID to gain entry to licensed premises or to buy alcohol. The penalties for doing so can lead to a maximum punishment of £5,000 and 10 years imprisonment. It is also an offence to serve alcohol to anyone under the age of 18 and can lead to a maximum fine of £10,000 or premises being shut down.
Minister for Crime Prevention James Brokenshire said: 'Selling alcohol to underage people can have serious consequences for them and for businesses and can lead to premises being shut down. We know the majority of premises are very responsible but many have told us that they are often unsure of how to deal with the use of fake or borrowed ID.
'The government recently introduced new measures to tackle premises that persistently sell alcohol to children in the Police Reform and Social Responsibility Bill, but we also recognise that the misuse of ID can be problematic for businesses.
'We have worked together with the National Union of Students, Proof of Age Standards Scheme, the police and the alcohol industry to develop this new guidance which will help to send a clear message that underage drinking will not be tolerated.'
Know the law and what to look out for
The new guidance will make it easier for those selling alcohol to understand the law, what ID is acceptable, how to spot fake ID documents and what to do when documents are confiscated, as well as providing practical examples of best practice from around the country. New posters aimed at raising awareness of the consequences involved in using false ID are also available to download from www.homeoffice.gov.uk/drugs/alcohol/
Published 24 February 2011