Press release
New guidance prevents doctors from being 'gagged'
GMC publishes guidance preventing doctors from signing 'gagging' clauses that would prevent them raising concerns about patient safety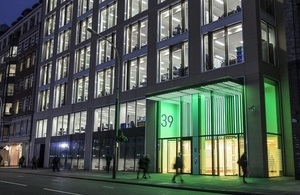 The General Medical Council has published new guidance preventing doctors from signing 'gagging' clauses that would prevent them raising concerns about patient safety.
Public Health Minister Anne Milton said:
"We welcome the new guidance from the General Medical Council which states clearly that a doctor's first duty must be to patient welfare.
"Any contract preventing a doctor from raising concerns about the welfare of his patients is completely unacceptable, and the new GMC guidance makes that clear. We will continue to work with the GMC and other professional partners to raise standards on the front line, and to protect those who draw attention to sub-standard practice.
"In December, the Department of Health announced the launch of a free, independent helpline run by Mencap providing confidential advice for those working in health and social care about how to blow the whistle on unacceptable practices."
Published 26 January 2012