Press release
New guidance on setting up a charity
Step-by-step guide to setting up and registering a new charity.
This news article was withdrawn on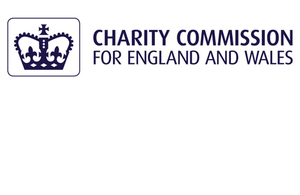 Guidance suggests alternatives to creating a new charity; includes step-by-step guide to setting up a new charity; explains the registration process
The Charity Commission has today published revised guidance on setting up and registering a charity. The core guidance on How to set up a charity (CC21a) is designed as a practical and concise "how-to" guide, broken down into seven steps (see notes to editors). The core document is accompanied by more detailed guidance on writing charitable purposes, choosing a charity name, recruiting trustees and applying to register.
The Commission has also published revised guidance on Charity types: how to choose a structure (CC22a) and on How to write your governing document (CC22b).
The Commission hopes the user-friendly format will encourage people to think carefully before setting up a charity; the guidance suggests alternatives to creating a new charity, such as volunteering for an existing charity, setting up a named donor fund with a Community Foundation or establishing a charitable trust with the Charities Aid Foundation.
The guidance on How to register your charity (CC21b) explains the registration process; its purpose is to help ensure applicants better understand the process and improve the quality of applications. The regulator says that the most commonly made mistakes in applications include not providing sufficient information to enable the regulator to make a registration decision and poorly drafted charitable purposes. An organisation's purposes are key to deciding whether or not it is a charity. How to write charitable purposes explains how to write purposes to make it clear what the charity is set up to achieve, how it will achieve it, who will benefit and where.
Sam Younger, Chief Executive of the Charity Commission, said:
Starting and running a charity is a big step - it requires hard work, patience and commitment. I hope this guidance helps people decide whether setting up a new charity really is the best way to help. I also hope the easy-to-use format of this new guidance will help those who do go on to set up and operate a new charity, by making it much clearer what is expected of them - and what they can expect from us.
Sam Younger added that the regulator is taking a tougher stance on incomplete or faulty applications:
These guides explain in clear and simple terms how to set up and how to apply to register a charity. If your organisation is a charity and meets the requirements then it must register. We now expect applicants to use and follow this guidance. We will send applications that are faulty or incomplete back to the applicant, re-directing them to the guidance and asking them to make a fresh and complete application. We do not, sadly, have the resources to hand-hold each applicant through the registration process.
Alongside the guidance on setting up and registering a charity, the Commission has published a guide that explains how it makes registration decisions, to help applicants understand how they need to provide full and complete information about their organisation and what happens after they have submitted their application.
The Commission today also launches an updated online application form, which will help applicants to identify and set out all the necessary information about their charity upfront and is designed to reduce post-application correspondence. The regulator says the updated form should make the process more straightforward for applicants, while also making better use of the Commission's own resources.
Between 1 April 2013 and 31 March 2014, the Commission received 6,661 registration applications; during the same period, it approved 4,968 applications.
Ends
PR44/14
For press enquiries please contact the press office.
Notes to Editors
The Charity Commission is the independent regulator of charities in England and Wales. See www.charitycommission.gov.uk for further information.
Our mission is to be the independent registrar and regulator of charities in England and Wales, acting in the public's interest, to ensure that charities know what they have to do; the public know what charities do and charities are held to account.
The seven steps under How to set up a charity are:
Step 1: decide if a charity is the right option
Step 2: decide on your charity's purpose
Step 3: choose a charity structure
Step 4: write a governing document
Step 5: choose a name
Step 6: find trustees
Step 7 fund your charity's work
UK Community Foundations is the membership organisation for community foundations that work across the UK to raise and distribute money directly to local causes. Community foundations operate to ensure effective philanthropy which brings the greatest benefit to those in need in local communities. Last year, community foundations made over 20,000 grants, distributing over £62 million to local causes. Community foundations' total managed endowment stood at £380 million in October 2013, an increase of 13% on the previous year. UKCF represents 46 quality accredited community foundation members which have been independently audited to meet its Charity Commission-endorsed standards, alongside six associates.
Charities Aid Foundation (CAF) is a charity which helps people and businesses support the causes they care about, and provides financial services designed for the charitable sector. Read more about establishing charitable trusts on the website.
Published 5 June 2014