Press release
New funding available for drug and alcohol recovery
Application process for new £10 million capital funding for drug and alcohol recovery services in England has been announced.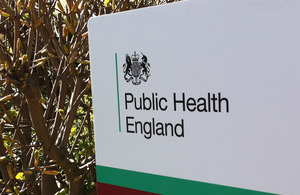 Public Health England (PHE) has today (14 November 2014) announced the availability of £10 million of capital funding for services that are helping people in England with drug or alcohol problems to recover from their addiction. Local authorities and service providers are able to apply for capital funding to support recovery-focused projects, following a similar process earlier this year.
Public Health Minister, Jane Ellison, announced her support for the funding when she visited a recovery service in Brixton earlier this week, Lambeth Recovery Hub, that received funding last year, and met with staff and service users in recovery.
Jane Ellison, Public Health Minister, said:
Drug addiction can destroy lives, and I have seen first-hand this week the difference that continued investment in the right services can make.

I was highly impressed with the service I visited in Lambeth, where I met the dedicated staff who are working to change people's lives. I look forward to receiving this year's applications, which I'm sure will be just as ambitious in supporting recovery as they were last year.
Rosanna O'Connor, Director of Alcohol, Drugs and Tobacco at PHE said:
I am pleased to announce the availability of capital funding to support drug and alcohol recovery services, coordinated for the second year by PHE.

An outstanding range of exciting and innovative recovery-focused projects received funding last year. I very much hope that we can maintain the momentum this year and continue to support the increased visibility of recovery within local communities through this funding.
This is the second year that PHE will be seeking applications for capital funding from local authorities and service providers in partnership.
Ends
Notes to editors
Public Health England exists to protect and improve the nation's health and wellbeing, and reduce health inequalities. It does this through world-class science, knowledge and intelligence, advocacy, partnerships and the delivery of specialist public health services. PHE is an operationally autonomous executive agency of the Department of Health. Website: www.gov.uk/phe. Twitter: @PHE_uk, Facebook: www.facebook.com/PublicHealthEngland
PHE regional centres are sending out details of the application process. If you require more information please contact your PHE regional centre. Contact details are available from the Contacts: PHE regions and local centres page.
Public Health England Press Office
Skipton House, 80 London Road, London, SE1 6LH
Telephone 0203 6820574
Out of hours: 020 8200 4400
Published 14 November 2014