New figures on take up of "NHS offer" by PiP patients
Nearly 3,000 women who have PiP breast implants have been forced to get help from the NHS because their private clinics have failed to help,…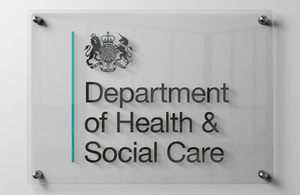 Nearly 3,000 women who have PiP breast implants have been forced to get help from the NHS because their private clinics have failed to help, according to new figures published today by the Department of Health.
The figures show that:
2,860 women have been referred to NHS specialists by their GPs
more than 1,100 women have had scans
67 women have so far chosen to have their PiP implants removed - 12 have been removed already
522 have completed the process with the vast majority having decided not to have their implants removed on the NHS
Most NHS patients - 653 out of 741 - have now been contacted and offered a consultation. So far, 9 women have requested scans and 17 women have decided to have their implants removed.
Bruce Keogh's expert group met earlier this week and continues to advise that there is not enough evidence to recommend routine removal of PiP breast implants. The group continues to recommend that if women are concerned they should speak to their surgeon or GP.
The NHS will support removal of PiP implants if, after this consultation, the patient still has concerns and with her doctor she decides that it is right to do so. The NHS will replace the implants if the original operation was done by the NHS. The group and the Government expect the private sector to do the same for their patients. The Government is looking at how the NHS can recoup the costs.
Health Minister Anne Milton said: "Most patients who have been forced to get help from the NHS because their private clinic has refused to support them seem, so far, to be choosing not to have their implants removed. This appears to show that these women are getting the reassurance they need from speaking to an expert or having a scan.
"All but one of the NHS hospitals that used PiP implants have been able to contact all their patients. They have been offered a consultation with a specialist.
"The expert group does not believe there is enough evidence to advise women to have their implants removed. But it is right that women should be able to seek reassurance from a specialist."
The Government has advised women to take 3 steps to reassure themselves. The steps are to:
Find out if they have PiP implants by checking their medical notes. This information can be accessed for free from clinics or through GPs. Women who had PiP implants on the NHS will receive a letter in the next few weeks.
Speak to their GP or surgeon. Women who had PiP implants on the NHS should speak to their specialist or GP and women who had them done privately should speak to their clinic.
**Agree what's best for you. **Women should get advice on whether or not they need a scan then discuss appropriate action with their doctor.
For those who decide with their doctor that they want their implants replaced, the NHS will do it for free if the original operation was done on the NHS. However, if the original operation was performed in a private clinic the patient will need to speak to their clinic to see if they will replace them for free.
The Chief Medical Officer has written to all GPs to set out what they should do if a private patient with PiP implants asks for their help.
Two reviews that have been set up to investigate what happened with PiP implants and to look at whether the cosmetic surgery industry needs to be better regulated. Read the press release announcing the reviews.
Published 17 February 2012