New encryption service will improve public service delivery
A new encryption service will allow government to share secure information safely over the Public Services Network (PSN).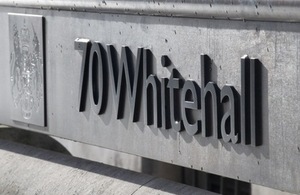 Cabinet Office has developed a new encryption service, Inter Provider Encryption Domain (IPED), in partnership with leading industry specialists. This means that RESTRICTED information at Impact Level 3 (IL3) can be safely shared across the Public Services Network (PSN). This builds on the existing PSN services which currently operate at the lower security level of IL2 (PROTECT).
Find out more about how to use the Public Services Network if you're a supplier or a public sector body.
This service will help extend the reach of PSN to organisations that provide citizen-focused services and need to access information from areas like criminal justice and social services. Sharing this sort of information needs more encryption and identity protection than the agreed PSN standards in use across the public sector. Making IL3 PSN services available will extend and speed up the growth of PSN so that departments can work together more effectively.
About PSN
PSN is a single network, based on industry standards. It provides a foundation for government ICT and is being implemented across the UK public sector. The network allows government departments and other public sector organisations to share services safely and work together more efficiently.
In all, 588 public sector organisations are currently transitioning from the old GSi/GCSX Government Secure Network infrastructure to the new PSN network. PSN Standards enable the sharing of services whilst ensuring a consistent level of information assurance.
Suppliers
The first suppliers of IPED-enabled IL3 PSN services are BT and Vodafone. Both have now achieved PSN Certification and their IPED services have been successfully delivered and tested.
The IPED will consist of services from at least 6 PSN-compliant service providers.
Published 27 February 2014