Culture Secretary announces leading academic Baroness Onora O'Neill of Bengarve as head of the Equality and Human Rights Commission (EHRC).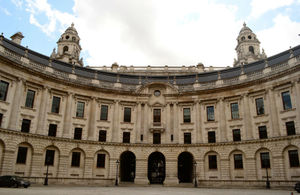 Leading academic Baroness Onora O'Neill of Bengarve has today been appointed chair of the EHRC.
Baroness O'Neill, a cross-bench peer in the House of Lords and Honorary Professor at the University of Cambridge, will lead the organisation through a period of change as it is streamlined to provide better value for money and a stronger focus on core functions.
Culture Secretary and Equalities Minister Maria Miller made the appointment following a competitive recruitment process and a pre-appointment scrutiny hearing by Parliament's Joint Committee of Human Rights earlier this week which concluded she was a suitable candidate.
"Baroness O'Neill is an inspiring woman with the skills needed to provide the strong leadership necessary to steer the EHRC through this crucial period," Ms Miller said.
"I look forward to seeing her progress as the EHRC is transformed into a valued and respected national institution that will continue to help deliver a free and fair society for everyone."
Baroness O'Neill said she was "delighted" to take up the role. "The work of the commission is vital to our society and it is important it continues to promote fairness, challenge unacceptable inequalities and monitor progress in reducing them," she added. "I intend to ensure the EHRC continues to strive towards excellence."
The government announced a number of reforms to the EHRC earlier this year, including the appointment of a new chair and a smaller board with stronger business and governance skills.
Further information
Published 18 October 2012