New drive to tackle scandal of empty homes
Communities Minister Andrew Stunell today described the 300,000 long term empty homes in England as a scandal with four million people stranded…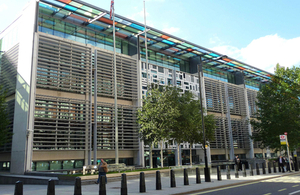 Communities Minister Andrew Stunell today described the 300,000 long term empty homes in England as a scandal with four million people stranded on housing waiting lists. He said that if the empty properties were occupied by average sized families, around 700,000 more people could have a home of their own.
Mr Stunell called on communities to step up work to tackle the problem by making use of help and support from the Government. Communities stand to benefit by over £2bn if all long-term empty properties were brought back into use, with the New Homes Bonus paying out £7,000 for the average empty property.
The Minister also encouraged areas to back what he described as 'win-win' schemes - pioneering projects like the Canopy Housing Project in Leeds where homeless people are given training opportunities and a roof over their heads while they help bring empty properties back into use. The local area then receives government cash for each refurbished home.
On top of this, the Government has made a £100m fund available to bring empty properties back into use, and expressions of interest to bid for projects on are currently being considered.
There are around 300,000 long term empty properties across England. They can easily fall into disrepair, attracting squatters, vandalism and anti-social behaviour, bringing down the neighbourhood and causing misery for neighbours.
The Government has introduced powerful new incentives for communities to get empty homes back into use. The cash incentives offered to areas through the New Homes Bonus mean that for every property renovated the extra council tax will be matched for six years - so if ten typical houses are brought back into use the community will receive nearly £100,000 of extra funding from government. The extra funding can be spent to benefit the local community - whether on council tax discounts, boosting local services, renovating more empty properties or improving local facilities.
The Minister was today speaking to local experts in bringing empty homes back into use from councils, housing associations and charities that he had brought together as part of a week of intensive action to step up work across the country to tackle this problem. This will include a new toolkit providing a wealth of advice on how to bring properties back into use and a new on-line mapping tool that will help areas identify homes that are empty.
Andrew Stunell said:
With so many people on housing waiting lists looking for a home of their own, it is a scandal that there are 300,000 long term empty homes across the country. These properties are a magnet for squatters, vandalism and anti-social behaviour, a blight on neighbourhoods, and a nightmare for neighbours.

That's why the Coalition Government has introduced powerful new incentives to encourage communities to refurbish properties and despite the tough financial climate has made £100m available to tackle the problem.

This week of action I am launching today will highlight what help is available to communities to transform empty properties into much needed homes. For every home brought back into use communities could reap the rewards to the tune of almost £8,000 to spend as they see fit. So there has never been a better time for communities to work together to tackle this problem.

I want to encourage every area to consider backing self-help schemes. These pioneering schemes have brought empty homes back into use while also helping homeless people get their lives back on track or equipping unemployed people with new skills. And thanks to the New Homes Bonus communities will also receive government money for every home refurbished to spend as they see fit.
The Canopy Housing Project in Leeds is a self-help, community housing project which was started in 1998. It renovates derelict and empty houses to create decent homes for people that are homeless. The work of Canopy has brought together lots of volunteers from the local community to learn skills, increase confidence, break down barriers and make big improvements to local neighbourhoods. Volunteers come together and help new tenants to paint, decorate and furnish their new home.
Twitter
Keep up to date with the Department by following us on Twitter (external link).
Media enquiries
Visit our newsroom contacts page for media enquiry contact details.
Published 16 May 2011