News story
New Defence Secretary's first trip to Afghanistan
Defence Secretary Michael Fallon has visited Afghanistan as UK troops work towards the end of combat operations.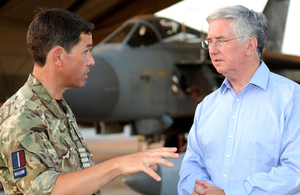 During his visit to Helmand and Kandahar provinces, Mr Fallon met UK military personnel from all 3 services as well as civilians providing support and witnessed the progress being made by the Afghan security forces.
He spoke with troops who are working on the major task of returning personnel and equipment to the UK and discussed how International Security Assistance Force (ISAF) personnel will conclude their combat role by the end of the year.
Mr Fallon also met with senior UK and ISAF commanders including Brigadier General Daniel Yoo, the US Marine Corps Commandant General of Regional Command (Southwest), and his deputy, Brigadier Rob Thomson, the most senior UK officer in Helmand.
He also met Brigadier General Zamen Hasan, Chief of Staff of 215 Corps of the Afghan National Army, for an update on the increased capability of the Afghan army that has been tackling the insurgency in Helmand province since last summer.
Afghan forces, equipped with their own helicopter evacuation capability, now lead 99% of security operations and receive only limited support from ISAF.
Mr Fallon said:
Meeting British troops at Camp Bastion and Kandahar ahead of UK combat operations drawing to a close later this year, I have been struck by how much they have achieved in drawing down their own people and equipment and crucially in helping to build a capable and strong Afghan force now numbering almost 350,000.

Security in the main towns and villages across Helmand province has markedly improved, but in those areas where insurgents remain active it is the Afghan forces who are now doing the job and dealing with them.

This is something that UK personnel can be very proud of and although we do not know for certain what lies ahead we can be very sure that going forward the Afghans have the very best chance possible of maintaining and building on the security gains made.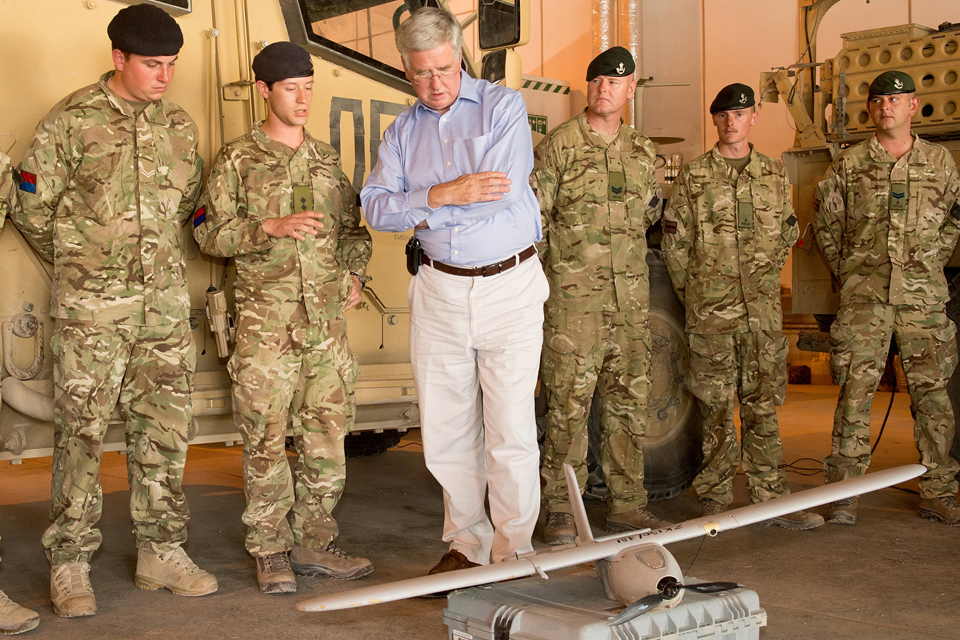 Brigadier Thomson said:
This is a vital stage of the operation in Afghanistan as we continue to develop the Afghan National Security Forces (ANSF) while drawing down securely and responsibly. We were delighted to host the Defence Secretary and highlight our efforts alongside the US Marine Corps and the ANSF, with whom we have tremendous working relationships.
At Kandahar Airfield Mr Fallon also met with UK personnel from the UK's Tornado GR4 detachment which is under the command of 904 Expeditionary Air Wing (EAW).
Group Captain Andy Martin, commanding officer of 904 EAW, said:
It was fantastic to be able to show Mr Fallon what we do out here as well as demonstrating the key role Kandahar Airfield will play in redeployment.

We are playing a vital part in the delivery of air power across Afghanistan, protecting and supporting troops on the ground while conducting operations to take the fight to the insurgents. I am very proud of my people and what we are achieving.
Published 7 August 2014