New consumer rights on lending
Consumers should take advantage of new rights aimed at protecting them and encouraging lenders to act more responsibly.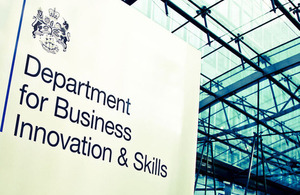 The EU Consumer Credit Directive has come into force today; the amendments to the Consumer Credit Act will strengthen both consumer rights and lenders' duties towards their customers, as well as provide standardised information for consumers.
Read a plain English explanation of the changes. (PDF, 66 Kb)
Under the new rules customers will be able to have:
Up to 14 days to cancel new loan agreements.
The option to make partial early repayments on loans - at the moment borrowers are only able to pay the full amount off early.
Lenders will now have greater responsibility towards consumers and must:
Give borrowers standardised pre-contractual information to help them compare different loans.
Ensure borrowers understand the detail of their particular loan.
Carry out a thorough check on borrowers' creditworthiness before any loan is agreed.
Consumer Minister Edward Davey said;
"The implementation of the Consumer Credit Directive will help strengthen a culture of responsible lending. With new legal rights for consumers and greater responsibility for lenders, consumers will be better able to take charge of their money.
"But this is just one part of the story. Looking ahead, we want to consider other ways to empower consumers, creating the right environment to strengthen their choices and giving business the room to innovate in response.
"Consumers should be able to help themselves, provided they have the right help and information to do so. We want to do more to promote these options as well as continue to regulate as a last resort where necessary to provide a safety net for the most vulnerable."
Links
Guidance on the regulations implementing the Consumer Credit Directive (PDF, 562 Kb)
Published 1 February 2011