New Chair of the Equality and Human Rights Commission
Leading academic Baroness Onora O'Neill of Bengarve was appointed today by Maria Miller.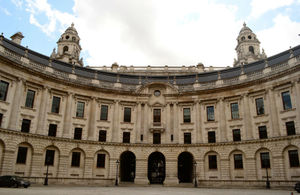 Leading academic Baroness Onora O'Neill of Bengarve was appointed by Secretary of State for Culture, Media and Sport and Minister for Women and Equalities Maria Miller today as the new Chair of the Equality and Human Rights Commission (EHRC).
As Great Britain's designated equality body and 'A'- rated National Human Rights Institution, the EHRC has a vital role to play in tackling the barriers to equal opportunity that hold individuals and our economy back, and ensuring we are all treated with dignity and respect.
The equality and human rights expert was appointed after a competitive recruitment process. Baroness O'Neill will lead the EHRC through a period of reform as the organisation refocuses on its core objectives whilst delivering better value for money to taxpayers.
Mrs Miller said:
I am confident that Baroness O'Neill will provide the strong leadership necessary to reinvigorate and reform the EHRC during this crucial period.
Baroness O'Neill has an inspiring track record and I look forward to seeing her progress as the EHRC is transformed into a valued and respected national institution that will continue to help deliver a free and fair society for everyone.  
Baroness Onora O'Neill said:
I am delighted to be appointed as the new Chair of the Equality and Human Rights Commission and am looking forward to starting work.
The work of the Commission is vital to our society and it is important it continues to promote fairness, challenge unacceptable inequalities and monitor progress in reducing them. I intend to ensure the EHRC continues to strive towards excellence as an effective and trusted source of expertise that delivers real value.
On 16 October 2012, Baroness O'Neill appeared before a pre-appointment scrutiny hearing of the Joint Committee of Human Rights after being selected as the preferred candidate by Mrs Miller.The conclusions of the committee, chaired by Dr Hywel Francis, were carefully considered by her before the final appointment was confirmed.  The report from the Committee found Baroness O'Neill to be a suitable candidate for the position.
The Government announced a number of reforms to the EHRC earlier this year, including the appointment of a new Chair and a smaller Board with stronger business and governance skills. One of Baroness O'Neill's first roles will now be to take part in the selection of a new Deputy Chair and Commissioners for the EHRC.
Notes to Editors
The Equality and Human Rights Commission is accredited by the United Nations as a category 'A' status National Human Rights Institution (NHRI), responsible for monitoring the human rights situation in Britain.
This post is regulated by the Commissioner for Public Appointments, and all stages of the recruitment process were conducted in accordance with the Commission for Public Appointments' Code of Practice for Ministerial appointments to public bodies.
Baroness O'Neill is currently a cross-bench peer in the House of Lords; she was a former Principal of Newnham College, Cambridge.  She holds the title of Honorary Professor of Philosophy, Emeritus, University of Cambridge, and has written extensively on equality and freedom throughout her academic career and is highly regarded as a specialist on human rights. She was also the former chair of the Nuffield Foundation and was President of the British Academy from 2005-09.
She will dedicate up to 100 days per year to the role, at a pro-rated salary of £130K.
Applications for the posts of Deputy Chair of the EHRC, Disability Commissioner and Commissioners will close at noon on 18 October.
Press Enquiries: 020 7211 2210
Out of hours telephone pager no: 07699 751153
Public Enquiries: 020 7211 6000
Published 18 October 2012