News story
New blog posts on energy market investigation
How the CMA's energy investigation can benefit consumers and microbusinesses.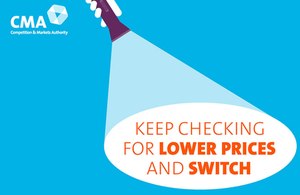 Erika Lewis, Project Director for the Competition and Markets Authority's (CMA) energy investigation, has written 2 blog posts explaining how both consumers and microbusinesses can benefit from the CMA's changes following its report into the energy market.
Read our short overview and our other materials that further explain our findings and changes.
Published 29 June 2016