News story
New appointment in the fight against healthcare associated infections
Professor Mark Wilcox has been appointed as the new Chairman of Public Health England's Rapid Review Panel.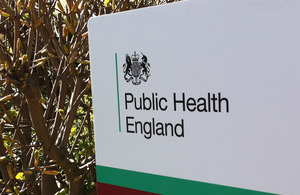 This panel was set up to assess new equipment and products with value to the NHS in the improvement of infection control and those that could reduce hospital acquired infections.
Professor Wilcox is a consultant microbiologist and leads on 'Clostridium difficile' for PHE. He is also head of microbiology at the Leeds Teaching Hospitals and professor of medical microbiology at the University of Leeds.
In his new role as chair of the Rapid Review Panel Professor Wilcox hopes to promote innovative new products for the NHS to meet the challenges it faces in infection prevention. Since its inception 10 years ago the Rapid Review Panel has assessed over 380 such products.
Professor Wilcox said:
While it is encouraging to see that healthcare associated pathogens such as MRSA and 'C. difficile' are decreasing, others including Gram-negative bacteria pose an increasing threat. There is still much progress we can make, particularly to improve the efficiency of how we can prevent healthcare associated infections.
Professor Anthony Kessel director of Public Health Strategy and Medical Director, said:
I am delighted with the decision to appoint Professor Mark Wilcox as chair of PHE's Rapid Review Panel. Mark's considerable clinical experience and expertise in the field of healthcare prevention and control will further strengthen the panel's capacity to critically evaluate the efficacy of new and novel materials and interventions developed to improve hospital hygiene and reduce healthcare associated infections. I am also indebted to Professor Peter Borriello for his leadership and stewardship of the panel over the past years.
Find out more about the rapid review panel
See the latest figures on healthcare associated infections
Published 20 January 2014