Press release
New analysis shows improving cancer survival in England using world-leading cancer staging data
National Cancer Intelligence Network data shows cancer survival for breast, lung, prostate, colorectal and ovarian cancer continues to improve.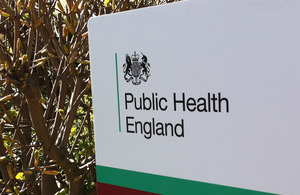 Cancer survival in England for breast, lung, prostate, colorectal and ovarian cancer continues to improve, shows new data published in a report today (26 August 2014) from Public Health England's National Cancer Intelligence Network.
This work draws on the huge advances in the quality and completeness of cancer staging data and the timeliness of the information gathered through the National Cancer Registration Service. High-quality, comparable staging data on more than 80% of all cases of the most common cancers is now available for the whole of the country, making England's National Cancer Registration Service one of the most advanced anywhere in the world.
The report based on this data describes the 1-year survival analysis for patients in England first diagnosed in 2012 and sets a new benchmark for timely, robust stage-specific cancer survival analysis as a way of monitoring cancer care in England.
A comparison of all-stage relative survival in 2012 with a baseline of 2004 to 2007 shows increasing survival across all cancer types. Lung cancer survival has risen from 28% to 36.3%, ovarian cancer survival from 68.1% to 74.7%, colorectal cancer survival from 71.5% to 77.7%, prostate cancer survival from 93.1% to 96.6% and breast cancer survival from 94.8% to 96.4%.
Accurate staging data on so many cases has permitted a more robust analysis of stage-specific survival. Survival is always poorer in cancers diagnosed at a later stage. The improvements in stage-specific survival in breast and colorectal cancer have been most marked in later stage cancers, while earlier stage survival improved in lung cancer. Relative survival is worse in older patients, who tend to have their cancer diagnosed at a later stage; in addition, comorbidity and poor general health in older people is likely to have an adverse impact on their cancer survival.
Survival for breast, colorectal, lung and ovarian cancer declines with increasing socio-economic deprivation, while there is no such difference for prostate cancer. These differences are probably also associated with later stage diagnoses in more deprived patients as well as lower stage-specific survival which may again be due to higher levels of co-morbidity and poorer general health.
These data provide a world-leading national resource that can be used to measure the effects of the National Awareness and Early Diagnosis Initiatives such as the Be Clear on Cancer Campaign, which are designed to promote earlier stage diagnosis.
Jem Rashbass, Director for Disease Registration at Public Health England's National Cancer Registration Service, said:
This report on 1-year survival uses the most accurate national staging data ever available in England and marks an incredible achievement for Public Health England's National Cancer Registration Service, one of the leading cancer registration services in the world.

It is only by having data of this quality that we can hope to understand where we are making progress on cancer diagnosis and treatment and where to focus our efforts, but we are not complacent as there is still more to be done.
Sean Duffy, National Clinical Director for Cancer at NHS England, said:
It's hugely encouraging to see this significant improvement in cancer survival, which is excellent news for patients and a testament to the hard work of the NHS.

This report shows we cannot underestimate the importance of early diagnosis – the earlier cancer is spotted, the better the outcome. We will continue to do all we can to keep improving for the benefit of all cancer patients. Our ambition is to raise our survival rates to match the very best in Europe.
Sara Hiom, Director for Early Diagnosis and Cancer Intelligence at Cancer Research UK said:
It's encouraging to see these improvements in 1-year survival and interesting to observe from the newly available staging data how these improvements are achieved at a stage by stage level. This report highlights the need for us to do more to improve earlier diagnosis and treatment of cancers across all age and income groups so that as many people as possible survive their disease.
Notes to editor
One-year survival calculations can only be performed a year or more after the date of diagnosis of the cancer. Therefore this report is based on 2012 data as that is the most recent that could be used. Analysis of 2013 1-year stage specific survival will be available from mid 2015.
PHE's Be Clear on Cancer campaigns launched nationally last year to raise awareness of the symptoms, which is crucial to early detection, treatment and will impact on survival. More information can be found from the NHS website.
About the National Cancer Intelligence Network (NCIN), operated by Public Health England: The NCIN was established in June 2008 to coordinate the collection, analysis and publication of comparative national statistics on diagnosis, treatment and outcomes for all types of cancer. The NCIN is a UK wide partnership funded by multiple stakeholders. The NCIN will drive improvements in the standards of care and clinical outcomes through exploiting data. The NCIN will support audit and research programmes by providing cancer information and patient care will be monitored through expert analyses of up-to-date statistics. For more information please visit the NCIN website and the PHE website.
Public Health England exists to protect and improve the nation's health and wellbeing and reduce health inequalities. It does this through advocacy, partnerships, world-class science, knowledge and intelligence, and the delivery of specialist public health services. PHE is an operationally autonomous executive agency of the Department of Health. www.gov.uk/phe Follow us on Twitter @PHE_uk
For breast, prostate and colorectal cancer 1-year survival is above 90% for stage 1 to 3 tumours with a lower survival for stage 4. For lung and ovarian tumours, the 1-year survival reduced substantially with each increase in stage at diagnosis.
Across all cancer types examined, except prostate, there is a modest (6% or less) but statistically significant reduction in 1-year survival in the most income-deprived compared to the most affluent.
Central registration of cancer stage at diagnosis has been achieved on over 80% of cases for all these individual cancer sites. It is never possible to stage all cases because some patients are too ill, decline staging investigations or do not live long enough to be investigated.
Public Health England press office
Published 26 August 2014