News story
New £1 million competition to boost rail tourism
Competition aimed at heritage and community railways to make it easier to travel across the UK by rail launched.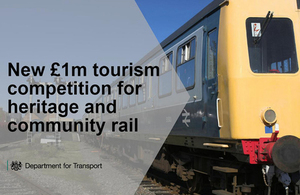 A £1 million competition to encourage more visitors to travel by rail to see hidden gems across the UK is today (1 March 2016) launched by the Department for Transport.
The competition will offer grants to rail operators for innovative ideas and trials and is aimed particularly at heritage railways and community rail partnerships. It hopes to encourage more tourists and make it easier to explore the UK by rail.
The competition is expected to generate around 20 winners, who will receive grants ranging from £25,000 to £75,000 to develop their ideas.
Projects could include:
improving the connectivity of heritage and community rail
improved disability access
special ticketing offers
better cycle facilities at stations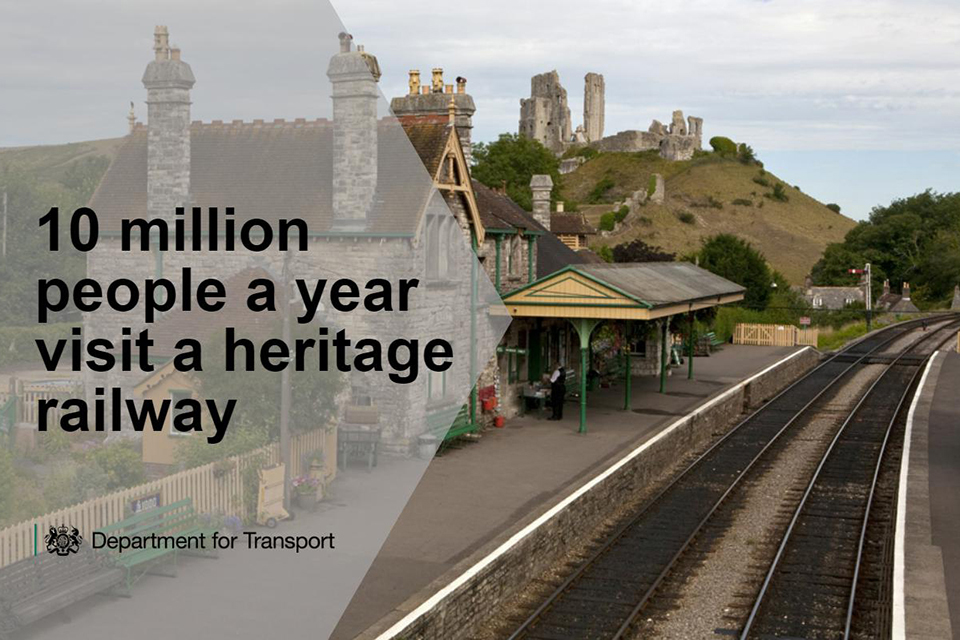 The vast majority of heritage railways and community railways are outside London and one key objective is to encourage more tourists to travel to destinations beyond the capital. Currently, around 10 million people a year visit a heritage railway with the sector contributing an estimated £250 million to the UK economy.
Community rail lines account for around 40 million journeys per year. They are often rural based and many support the tourism industry of these areas.
Rail Minister Claire Perry said:
We have a fantastic railway network that allows visitors to see the best of Britain's tourist destinations. This is a great opportunity for heritage railways and community rail partnerships to further improve that tourist experience.

I look forward to seeing what innovative ideas are put forward through the competition.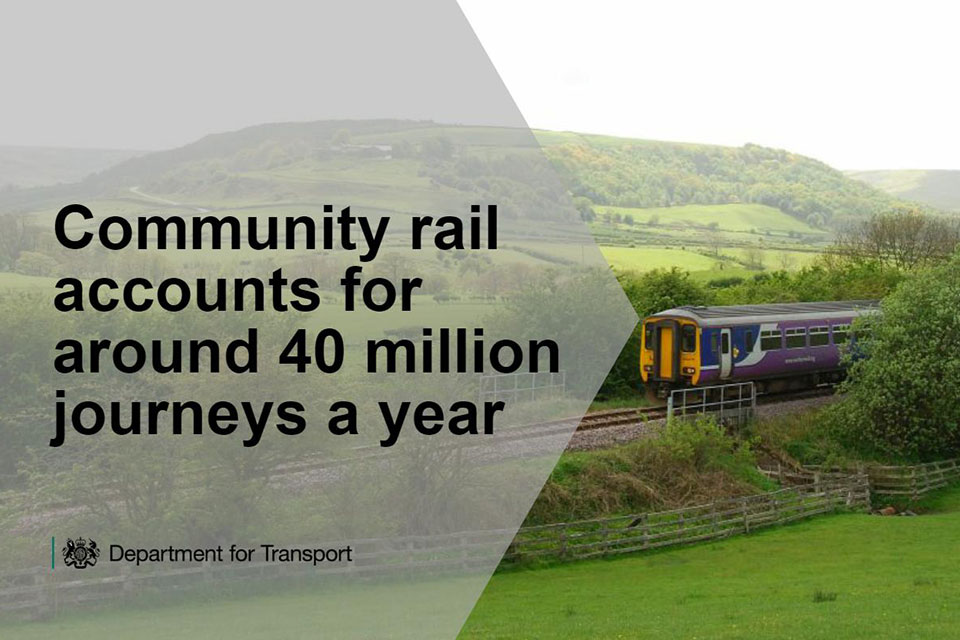 Tourism and Heritage Minister David Evennett said:
We want more tourists to experience the best of Britain beyond the capital and help boost local economies across the country. Heritage railways are a huge draw for tourists and this competition will encourage more visitors to see some of the hidden gems the country has to offer.
The competition is part of the government's 5 point plan to boost tourism across the UK.
Entries for the competition must be submitted by 4 April 2016. A pitching event will take place in London on 10 May 2016.
Rail media enquiries
Media enquiries 020 7944 3021
Out of hours media enquiries 020 7944 4292
Switchboard 0300 330 3000
Published 1 March 2016