News story
National Security Strategy unveiled
Tackling terrorism and the growing threat from cyber crime are among government priorities.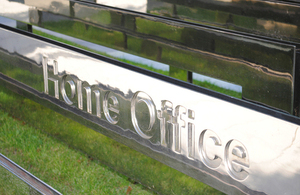 A new National Security Strategy has today given clear focus to government efforts to keeping the UK safe from security threats.
Four priorities
The document looks at Britain's place in the world and its national interests. Within this context it lays out four key priorities:
tackling terrorism
cyber-security
international military crises
national disasters such as flooding and pandemics
Theresa May the Home Secretary said: 'The first and most important duty of government is keeping the UK and its citizens safe. That is why one of the very first things the Government did was to set up the National Security Council and appoint a National Security Adviser.
'We want a secure and resilient United Kingdom that plays a part in shaping a stable world. This strategy helps us to achieve that by setting priorities and a clear focus for our efforts - including counter terrorism, cyber security, international military crises and national disasters such as floods and pandemics.
'Together with the Strategic Defence and Security Review, this will deliver a step change in the UK's ability to protect its security and advance its interests in the world.'
Resources needed
The Strategic Defence and Security Review - published tomorrow - will show how the UK will achieve its plans, along with resources that will be needed.
Meanwhile, Wednesday's Spending Review will set out wider decisions made by the government to secure economic recovery.
Read the written ministerial statement.

Published 18 October 2010