National Flood Resilience Review: Government action to tackle floods
The government confirms terms of reference for the National Flood Resilience Review to be chaired by Oliver Letwin.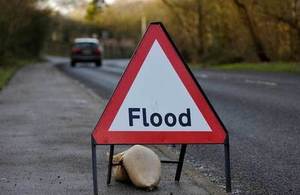 Our call for evidence was published on 2 February 2016 and is open until 4 March 2016.
The government today confirmed the terms of reference for the National Flood Resilience Review, which will be chaired by the Chancellor of the Duchy of Lancaster, Oliver Letwin.
Established last month following Storm Desmond, the Review will assess how the country can be better protected from future flooding and increasingly extreme weather events.
It will focus on four key areas: updating our climate modelling and stress-testing the nation's resilience to flood risk; assessing the resilience of our important infrastructure like electricity substations; our temporary defences; and our future investment strategy.
Oliver Letwin, Chancellor of the Duchy of Lancaster, said:
This Government is strengthening our country's flood defences, including spending £2.3bn over the next six years. This new review will make sure communities are as protected as they can be from the kind of extreme weather we saw last December.
Environment Secretary Elizabeth Truss said:
We need to be sure we have the best possible plans in place for flood prevention and protection across the whole country. This Review will identify any gaps in our approach and pinpoint where our defences and modelling need strengthening, allowing us to take prompt action.
The Review is set to be published this summer and the team will include the Government's Chief Scientist, Defra, DECC, DCLG, HM Treasury and the Chief Executive of the Environment Agency.
During the autumn, the government will begin implementing any short-term measures identified, and will begin work to review the longer term strategy, which will include close consultation with the National Infrastructure Commission.
The full terms of reference for the National Flood Resilience Review Group (NFRRG) are below:
The first task is to carry out a new assessment of the damage that extreme rainfall could cause across England. This will allow us to take a hard look at how our cities, towns and villages stand up to severe flooding. It will assess the impacts on crucial elements of local infrastructure, including significant roads, bridges, energy infrastructure, water treatment plants, telecoms and hospitals. This will provide a 'stress test' of our nation's resilience to flooding, so improving our understanding of the possible implications of extreme events. In doing this we will also review whether the assumptions in current modelling are still sound. We will shortly be issuing a call for evidence to inform this work.
With this evidence and analysis in hand, government will then turn to considering the longer term strategy on flood risk alleviation. This will look at temporary and flexible responses as well as hard flood defences beyond the current six-year programme. This will include the balance between protection and resilience, an assessment of risk in England's core cities and will consider the role of both government and wider society in reducing flood risk. The Review will align closely with Defra's work on integrated catchment-level management of the water cycle in the government's 25 year Environment Plan.
Government will engage widely through the process and will provide an update in the spring.
Published 26 January 2016