Press release
National Citizen Service rolls out all year round
Sixteen- and seventeen-year-olds will now be able to take part in National Citizen Service (NCS) in their autumn half-term holiday.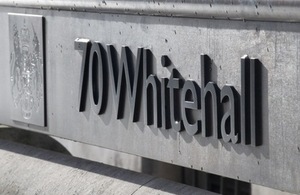 7 August 2012
CAB 077-12   
     
Sixteen- and seventeen-year-olds will now be able to take part in National Citizen Service (NCS) in their autumn half-term holiday, as part of plans to make NCS available to all teenagers, the Prime Minister announced today.
Following the successful evaluation of the pilots, the government has announced its intention to offer NCS places to 90,000 teenagers by 2014. As part of this scale-up, NCS providers will be able to offer NCS throughout the school year, not just in summer holidays. This will allow more young people to take part and offer a more sustainable and scalable model for providers.
Young people will be able to take part from this autumn, when a new version of NCS will be piloted. This will allow them to engage in their outward bound activity during half-term and complete the rest of the programme over the following six weeks. A new scenario-based residential weekend of activity will also be piloted at the end of the programme, to be held at four Ministry of Defence locations, to bring the programme to an exciting and challenging conclusion.
This autumn, NCS is also being made available in Northern Ireland for the first time, where young people will be able to take part in two social action projects, on a cross- community basis, to learn more about their local area.
The Prime Minister made this announcement on a visit with NCS ambassador Bear Grylls to Wales, where young people from London were spending the first week of their NCS, doing abseiling, canoeing and other outdoor activities. The government has offered to fund an NCS pilot in Wales to help even more young people across the UK take part in the programme.
The Prime Minister said:
My ambition is to offer every teenager the life-changing opportunity to take part in National Citizen Service. That's why I am delighted to announce that we will make NCS available throughout the year, not just in summer, as part of our plans to offer 90,000 young people the chance to take part by 2014.

It's an incredibly positive programme that brings young people from across the country together and gives them a taste of the outdoors, a sense of what it's like to be a full citizen of the UK, and I'd love this programme to be available in Wales. We have made funding available for the Welsh Assembly government and I hope they'll take up this opportunity.
National Citizen Service (NCS) offers 16- and 17-year-olds from different backgrounds valuable life experience by putting them into teams away from home and setting them the task of finding solutions to local problems or issues that matter to them. It also enables them to develop important skills that they can take with them into the world of work.
Early findings from last year's scheme show that it was a success, with nine out of ten young people saying that they would recommend it to a friend, and more young people planning to stay on in education after taking part.
Ministers are keen that all young people, regardless of their background, have the opportunity to participate. Their aim is for the programme to give 16- and 17-year-olds a shared common experience and to create a generation of "work-ready", well-rounded young people with raised aspirations and greater opportunities in the job market.
Notes to editors
1. NCS is a once-in-a-lifetime opportunity for 16- or 17-year-olds, where they get to take part in outdoor adventures, meet new people from all walks of life and make a real difference to their local community. It's great for their CVs or college applications and they'll learn new skills that employers and universities will love.
They spend time away from home where they might be mountaineering, or canoeing. When they get back, they work as a team on a project to improve their community. To celebrate, there is a graduation ceremony - and, last year, 600 lucky graduates also got tickets for an exclusive gig at the O2 Academy.
2. For the autumn pilot the programme has been modified, taking into account its running during term time. Young people will do a week's residential in their half-term, followed by weekends of activity, delivering social action projects, in the six weeks afterwards.
Published 7 August 2012