News story
Mutuals support programme: 2 years on
2 years after it was set up, the mutuals support programme is celebrating the successes of public service mutuals across the country.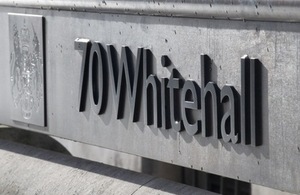 A pioneering programme to support public service mutuals is marking its 2 year anniversary by celebrating the staff who have taken on responsibility for delivering public services in the ways they know best. Over the coming week, we will be celebrating the successes of mutuals across the country on social media – follow @cabinetofficeuk on Twitter to see some great examples of mutuals achievements in different parts of the UK.
Frontline staff in an organisation often know how to do things best – especially in the public sector, where staff work directly with service users every day.
As part of the government's long-term plan to revolutionise the way public services are delivered, the government is supporting more public servants to form mutuals and has put in place new 'rights to provide' so that public servants who want to form mutuals can do so. In 2012, we invested £10 million into the mutuals support programme to help mutuals grow and in turn cut waste and save taxpayers' money. So far the programme has helped 67 mutuals – 16 of which are live and 51 in development – with support and training.
Francis Maude, Minister for the Cabinet Office, said:
Staff are at the forefront of this revolution, and it is their successes and innovations that have led to real, tangible improvements for the public. Having grown from an embryonic, experimental state back in 2010, mutuals have grown into a true success story, offering a genuinely successful alternative that has paid off for staff and service users alike.
Success stories
Achievements of mutuals are wide and varied:
About mutuals
Mutuals are formed by public servants who "spin out" from the public sector and deliver their service under contract. This means the staff can be more responsive to local people's needs, provide a better service and reduce wasteful red-tape.
Across England, more than 85 mutuals now deliver over £1 billion of public services. Many more are developing in services from health care to education support and youth services.
Published 19 February 2014