More overseas same-sex partnerships recognised in UK law
Seventy-five foreign partnerships will be treated as equivalent to UK civil partnerships.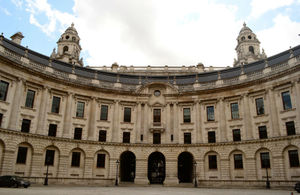 From 31 January 2013, the number of overseas same-sex relationships that are specified in legislation so that they will be treated as civil partnerships in the UK will be extended.
 
Since the Civil Partnership Act 2004 there has been a big increase in the number of same-sex relationships recognised in many parts of the world.
 
Currently Schedule 20 to the Civil Partnership Act 2004 lists only 25 overseas same-sex relationships which are treated as UK civil partnerships. To bring this up to date, a further 50 will now be added, bringing the total to 75. The Civil Partnership Act 2004 (Overseas Relationships) Order 2012 was laid before Parliament today.
 
Women and Equalities Minister Jo Swinson said:
 
"It's great to see that so many countries across the world have legalised same-sex unions. 
 
"The Civil Partnership Act 2004 was a significant milestone in UK history. So it's completely right that we now ensure our law reflects these changes and set an example for other countries to follow.
 
"This change to the law will make it quicker and easier for couples overseas to determine whether their overseas relationship will be treated as a civil partnership in the UK."
 
We committed in Working for Lesbian, Gay, Bisexual and Transgender Equality: Moving Forward to updating the list by December 2012.  
 
The amendments will make it easier for couples to determine if their relationship is likely to be treated in the UK as a civil partnership, and will also help UK public authorities and businesses to identify their legal status.
Further information
Published 6 December 2012