Press release
Mongolia - 25 years of democracy
Foreign Office Minister Hugo Swire congratulates Mongolia on its 25th anniversary of democracy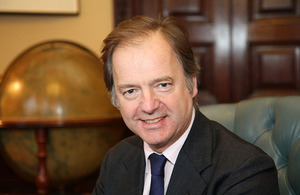 Minister Swire said:
Today Mongolia marks 25 years since its first democratic, free election. Mongolia's successful and peaceful transition from communism to a parliamentary democracy is an example that many can learn from. So too is the unwavering commitment to democracy shown by the people and politicians of Mongolia, many of whom were personally engaged in their country's struggle for democracy 25 years ago. The United Kingdom was the first Western democracy to recognise Mongolia's independence 52 years ago, and we are proud of our strong links.

Mongolia continues to make a significant contribution to strengthening globally shared values: through its engagement with international groups such as ASEM, and positive global action – such as its highly respected contribution to peacekeeping missions – Mongolia sets a strong example to the region and the world'.
Published 29 July 2015