World news story
Modern Slavery conference in Uruguay
The British Embassy in Montevideo held a conference about Modern Slavery together with the Ministry of Interior and the International Organisation of Migration.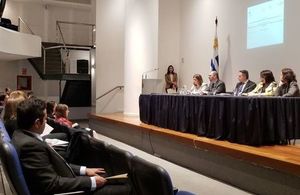 The embassy, together with the International Organisation of Migration (IOM) and the Uruguayan Ministry of Interior, presented the joint project "Strengthening Detection and Investigation Capabilities of Modern Slavery" on Tuesday, November 13, in the Uruguayan Presidency Auditorium.
The British Government has a long history in supporting policies aimed at prevention and combat of modern slavery, trafficking and exploitation of people. Toby Dudley from Immigration Enforcement International, government department of the UK Home Office, came to share his experience and train on the subject.
At the opening of the conference, Ambassador Ian Duddy said "in the United Kingdom, we believe that the only way to describe the horror of depriving a human being of freedom for monetary gain is to use the term 'modern slavery'. Crimes such as human trafficking, forced labour and sexual exploitation of human beings should not take place in the 21st century.
The Presidency Deputy Secretary Juan Andrés Roballo, said "preventing and bringing to an end trafficking of people for the purpose of labour and sexual exploitation is a fundamental goal of the Government of Uruguay".
Both governments work together towards the same goal.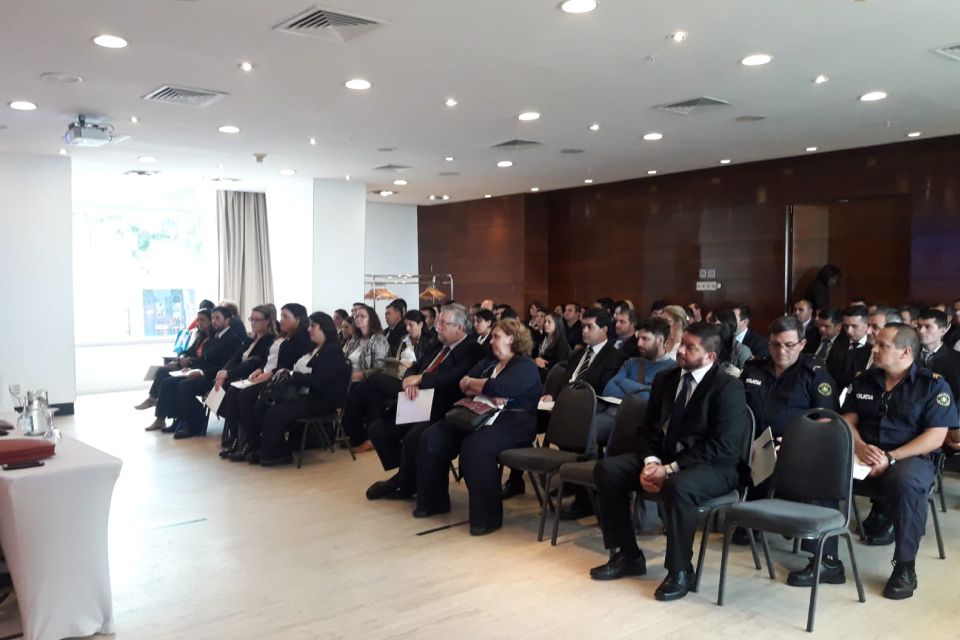 On 14 and 15 November, Dudley, together with representatives of IOM, held two days of workshops for Ministry of Interior staff, including police and immigration officers who are most likely to encounter victims of modern slavery in their day-to-day work. The objective was to provide tools to detect cases of modern slavery and human trafficking both at the border crossings and throughout Uruguayan territory.
Modern slavery is one of the greatest human rights problems of our times. For this reason the British Government understands that this is a top priority that must be addressed with a thoroughly new, global and coordinated approach to defeat this crime and defend the freedom of the people.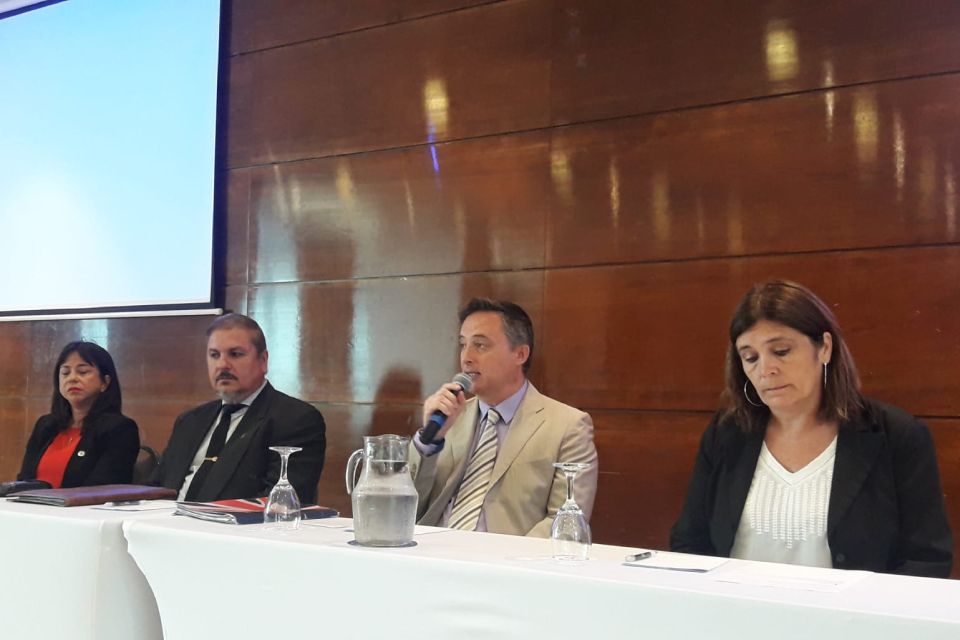 In 2015, the United Kingdom became the first European country to adopt a comprehensive law with the aim of eradicating modern slavery. In addition, the Government of Prime Minister Theresa May promoted the signing of the "Call to Action to End Forced Labor, Modern Slavery and People trafficking", currently signed by more than 60 countries, including Uruguay.
The UK Government is committed to the eradication of all forms of modern slavery, forced labour and human trafficking by 2030, as unanimously adopted at the 8.7 UN Sustainable Development Summit in 2015. In 2015, the UK parliament passed the Modern Slavery Act, considered a legislative landmark that will help eradicate these Human Rights violations.
Published 16 November 2018