Press release
Model agencies and trade association alleged to have broken competition law
The CMA today alleged that 5 agencies for fashion models and their trade association, the AMA, have breached competition law.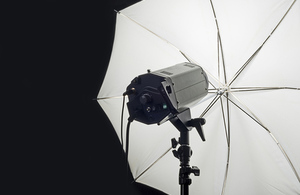 In its statement of objections issued today the Competition and Markets Authority (CMA) alleges that, from April 2013 to March 2015, FM Models, Models 1, Premier, Storm and Viva agreed to exchange confidential, competitively sensitive information, including future pricing information, and in some instances agreed a common approach to pricing.
The CMA alleges that the Association of Model Agents (AMA) was also a party to the breach and played an important role in aspects of the alleged conduct. This included regularly and systematically circulating to its members emails, known as 'AMA Alerts', encouraging model agencies to reject the fees being offered by specific customers and to negotiate a higher fee.
During the period of the alleged infringement, the AMA's business was managed by a Council composed of representatives of FM Models, Models 1, Premier, Storm and Viva. The CMA alleges that these 5 model agencies used the AMA and its Council as a vehicle for price coordination.
The Senior Director of the CMA's Cartels and Criminal Group, Stephen Blake, said:
The allegations concern prices charged to a range of customers, including high street chains, online fashion retailers and consumer goods brands. The CMA alleges that these five model agencies sought to achieve higher prices in negotiations with their customers by colluding instead of competing.

This is the first competition enforcement case taken forward by the CMA in the creative industries, which are an important part of the UK economy. It shows the CMA's commitment to pursuing allegations that competition law has been broken in all sectors of the economy. Vigorous competition between businesses has benefits for customers and for the economy, keeping prices down and encouraging businesses to improve quality and be more efficient.

These are provisional findings only and no conclusion can be drawn at this stage that there has been a breach of competition law. We will carefully consider any representations from the parties before deciding whether the law has been broken.
Notes for editors
The Competition Act 1998 prohibits agreements, practices and conduct that may have a damaging effect on competition in the UK. The Chapter I prohibition covers anti-competitive agreements and concerted practices between businesses which have as their object or effect the prevention, restriction or distortion of competition within the UK. Article 101 of the Treaty on the Functioning of the European Union (TFEU) covers equivalent agreements or practices which may affect trade between EU member states. Any business found to have infringed the prohibitions in the Competition Act 1998 or Article 101 TFEU can be fined up to 10% of its annual worldwide group turnover. Any reference to an agreement in the above press release should also be read as a reference to an agreement or a concerted practice.
The statement of objections is addressed to the following parties, which the CMA provisionally considers were directly involved in the alleged infringement and/or are liable as parent companies of the undertakings directly involved:

FM Model Agency Limited ('FM Models');
Models One Limited, One Worldwide Limited and Models 1 New Co Limited (together 'Models 1');
Premier Model Management Limited ('Premier');
Storm Model Management Limited and Storm Models Limited (together 'Storm');
Viva Model Management London Limited and Viva Model Management Sarl (together 'Viva');
The Association of Model Agents Limited ('AMA').

A statement of objections gives parties notice of a proposed infringement decision under the competition law prohibitions in the Competition Act 1998 or the TFEU. It is a provisional decision only and does not necessarily lead to an infringement decision. Parties have the opportunity to make written and oral representations on the matters set out in the statement of objections. Any such representations will be considered by the CMA before any final decision is made. The final decision is taken by a 3-member case decision group, which is separate from the case investigation team and was not involved in the decision to issue the statement of objections.
The statement of objections will not be published. However, any person who wishes to comment on the CMA's provisional findings and who is in a position materially to assist the CMA's assessment of the case may request a non-confidential version of the statement of objections by contacting the CMA no later than 8 June 2016. For more information see the case page.
Anyone who has information about a cartel is encouraged to call the CMA cartels hotline on 0800 085 1664 or 020 3738 6888, or email cartelshotline@cma.gsi.gov.uk.
Under the CMA's leniency policy a business that has been involved in a cartel may be granted immunity from penalties or a significant reduction in penalty in return for reporting cartel activity and assisting the CMA with its investigation. Individuals involved in cartel activity may also in certain defined circumstances be granted immunity from criminal prosecution for the cartel offence under the Enterprise Act 2002. The CMA also operates a rewards policy under which it may pay a financial reward of up to £100,000 in return for information which helps it to identify and take action against cartels. For more information on the CMA's leniency and informant reward policies, go to leniency and rewards.
For more information on how to achieve compliance with competition law, go to compliance. The CMA has also produced a series of animated videos explaining the main principles of competition law and how they affect small businesses.
The CMA currently has 13 Competition Act 1998 investigations open.
For more information on the CMA see our homepage or follow us on Twitter @CMAgovuk, Flickr and LinkedIn. Sign up to our email alerts to receive updates on Competition Act 1998 and civil cartels cases.
Enquiries should be directed to Siobhan Allen (siobhan.allen@cma.gsi.gov.uk, 020 3738 6460).
Published 25 May 2016