News story
MOD seeks ideas to preserve HMS Illustrious
MOD is looking for ideas on how best to preserve the legacy of the Royal Navy's Invincible Class aircraft carriers.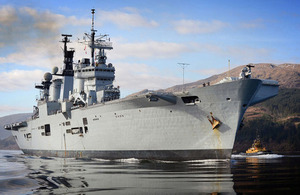 The last of the ships, HMS Illustrious, is due to retire in late 2014 after 32 years of distinguished service that has seen her involved in operations around the world.
Following the announcement last year that the 22,000-tonne ship will be preserved in some form, MOD is now inviting private companies, charities and trusts who are interested in buying her to come forward with ideas for her future use.
HMS Illustrious is currently the UK's high readiness helicopter and commando carrier, able to deploy Merlin, Chinook, Sea King, Lynx or Apache helicopters. She is currently deployed east of Suez as part of the Royal Navy's Cougar 13 deployment of the UK's Response Force Task Group.
The ship, which is 210 metres long, the equivalent of 18 double-decker buses, was involved in the First Gulf War and the conflict in Afghanistan in 2001, and supported evacuations from Sierra Leone in 2000 and Lebanon in 2006.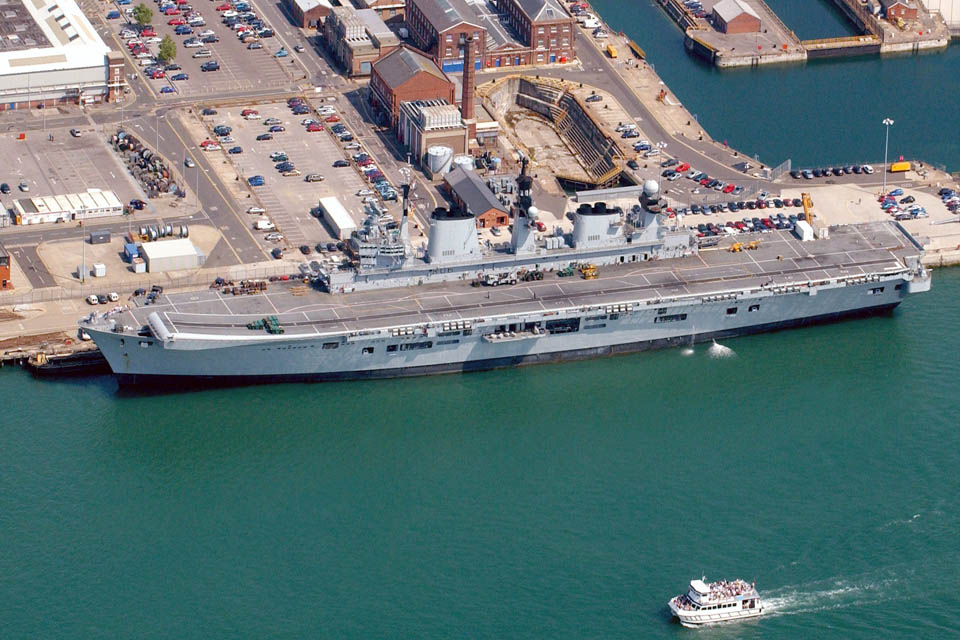 MOD wants HMS Illustrious to remain in the UK and bids for her future use must be viable and include plans for part or all of the ship to be developed for heritage purposes.
The Minister for Defence Equipment, Support and Technology, Philip Dunne, said:
HMS Illustrious, like her 2 sister ships Invincible and Ark Royal, has provided an invaluable service to this country over more than 3 decades. This competition will provide the opportunity for organisations to put forward innovative and viable proposals to honour the role and history of this iconic class of ship and all those who served on board them.
Once proposals are received, an industry day will be held next year to discuss the ideas further. It is expected a final decision will be made after the ship is decommissioned and handed over to the Disposals Services Authority.
The UK's new Queen Elizabeth Class aircraft carriers, which will replace the Invincible Class ships, are currently under construction. HMS Queen Elizabeth, which is almost complete, will begin sea trials in 2017 before undertaking flight trials with the F-35 Lightning II aircraft in 2018.
Published 15 October 2013
Last updated 17 October 2013
+ show all updates
Link updated for Disposals Services Authority
First published.