News story
MOD identifies 10 First World War soldiers
Ten soldiers killed during the First World War who were found in France during 2009 have now been identified.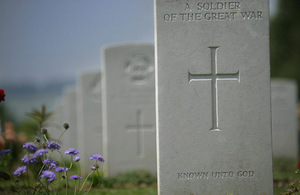 Defence Minister Lord Astor has announced that the remains of the 10 soldiers, found during construction work near the French village of Beaucamps-Ligny, have been formally identified after their surviving relatives provided DNA samples.
All those identified served with 2nd Battalion The York and Lancaster Regiment and were killed in battle on 18 October 1914. The discovery will now allow the surviving relatives of the soldiers, who were informed this week, to see their forefathers laid to rest 100 years on from the outbreak of the war.
Lord Astor said:
Our thoughts remain with all those who have made the ultimate sacrifice in the service of our country. Although these soldiers fell almost a century ago, the Ministry of Defence still takes its responsibility extremely seriously to identify any remains found, trace and inform surviving relatives, and to provide a fitting and dignified funeral so they rest in peace.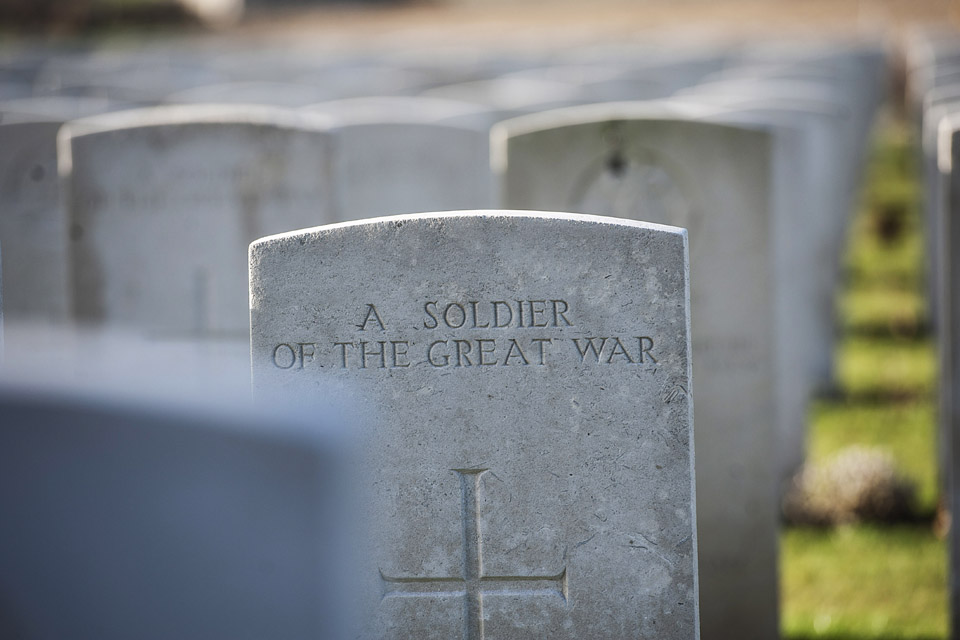 The soldiers will now be reburied with full military honours at a Commonwealth War Graves Commission cemetery in October. The ceremony will be organised by 4th Battalion The Yorkshire Regiment which can trace its history back to the York and Lancaster Regiment. Work to identify a further 5 sets of remains found at the same time is continuing.
Commodore Ian Bisson, from the Ministry of Defence's Joint Casualty and Compassionate Centre, which identified the soldiers, said:
This has been a difficult but very successful piece of work for the Joint Casualty and Compassionate Centre team and we have identified far more of the fallen than we first hoped. We can still identify some of the remaining 5 sets of remains and would appeal to those who think they may be family members to get in touch with us.
2014 marks 100 years since the start of the First World War. The Ministry of Defence is part of a cross-government effort, led by the Department for Culture, Media and Sport, to build a commemoration fitting of this significant milestone in world history. Find out more: First World War Centenary.
Published 22 March 2014