Mobile phone companies work together to speed up 4G roll-out
New joint venture will ensure viewers can continue to enjoy Freeview when 4G services are introduced.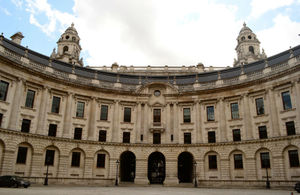 Following constructive work with DCMS ministers and Ofcom, the UK's major mobile operators have made another step towards speeding up the deployment of 4G mobile phone services in the UK. 
Some 4G mobile services will use frequencies which were used for television until digital TV switchover, and are adjacent to the frequencies still used for Freeview television signals. 
Without action, the new 4G services are likely to interfere with the reception of the TV signal, making it difficult to watch Freeview.
EE, Telefonica O2, Three and Vodafone have now formed a jointly-controlled company - Digital Mobile Spectrum Ltd (formerly known as 'Mitco') - that will be responsible for ensuring that consumers continue to receive clear Freeview TV signals following the roll out of 4G mobile services.
Huge step forward
The new company will be chaired in the interim by Andrew Pinder, and will be funded by the successful bidders for 800MHz  spectrum in the upcoming auction.
Commenting on the development, Culture Secretary Maria Miller said: "The roll-out of 4G is a huge step forward for mobile broadband services in the UK, and will be incredibly important in driving economic growth. I am pleased that the mobile operators will be working together to ensure that no viewers lose their television services when 4G is rolled out, and congratulate them on setting up the assistance scheme so quickly."
Further information
Published 18 October 2012