Press release
Mobile coverage in rural areas set to improve
The Government's plans to significantly improve mobile coverage across the UK moved a step closer today, with the announcement that communication infrastructure and media services company Arqiva has been appointed to deliver the £150m Mobile Infrastructure Project (MIP).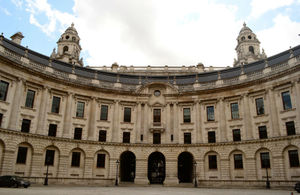 036/13
MIP is a key component of the Government's package of measures to reinforce the UK's position as a leading digital economy. By improving mobile phone coverage through building additional mobile phone masts in uncovered areas, whilst ensuring technical solutions are compatible with future technological developments, it will help connect rural communities, create local jobs and contribute to economic growth. We can also now confirm that all four mobile network operators will provide their services from the MIP infrastructure, maximising the benefits to all consumers.
Arqiva's appointment follows a rigorous and competitive procurement process and will see the project now move into implementation phase, which will cover the selection of sites and installation of the necessary infrastructure. It is expected that an announcement will be made on which locations will benefit from improved mobile coverage in the summer.
Culture Minister Ed Vaizey said:
Arqiva's appointment today is great news for rural communities throughout the UK, who stand to benefit enormously from this £150m project to improve mobile phone coverage. Good mobile connectivity is becomingly increasingly important and it is crucial that businesses and individuals are not left struggling with poor and intermittent coverage.
Nicolas Ott, Managing Director of Government, Mobile and Enterprise of Arqiva said:
We're excited to be working with the Government and mobile operators on this important initiative. By investing in mobile infrastructure, the Government can help bridge the social and technological divides created in areas where commercial service is not economical, and we're proud to be part of this process. MIP perfectly fits within our strategy of creating a range of platforms – cellular, WiFi and small cells – that provide mobile connectivity to all and support a thriving digital economy in the UK.
Notes to Editors
Further information on the Mobile Infrastructure Project.
Published 13 May 2013