Press release
Minister Lidington disappointed over decision not to permit Belgrade Pride
Minister for Europe David Lidington's statement on the third consecutive banning of the Belgrade Pride.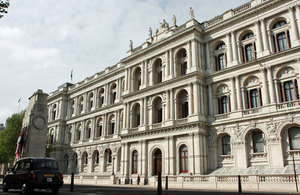 I am disappointed that the LGBTI community in Serbia has been prevented from exercising its constitutional right to freedom of assembly, following the decision not to permit the 2013 Belgrade Pride Parade, the third consecutive banning of the parade.
Human rights are universal and should apply equally to all people. Respect for human rights is a core European Value. As a member of the Council of Europe and future EU member state, it is important for Serbia to uphold fully these principles and demonstrate visibly its commitment to these shared European values. I hope that the Serbian leadership will do all in its power to ensure the Pride parade can take place in future.
Published 29 September 2013