Press release
Minister for the Middle East statement on settlement units in the West bank
Minister for the Middle East Tobias Ellwood statement on the Israeli Government's announcement to build 2,500 settlement units in the West Bank.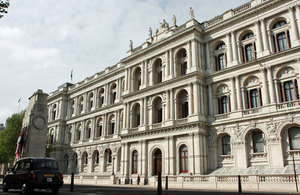 Foreign Office minister, Tobias Ellwood, said:
The British Government reiterates its support for a two-state solution leading to a secure Israel that is safe from terrorism, and a contiguous, viable and sovereign Palestinian state. We have consistently been clear that settlements are illegal under international law, are not conducive to peace and their construction must stop. We condemn the increased pace of settlement activity.
Further information
Published 25 January 2017