Press release
Minister for Civil Society announces support for the Centre for Youth Impact
The Centre for Youth Impact enters its next phase to help youth sector organisations measure and understand the impact of their work.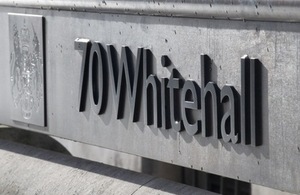 The next phase of the Centre for Youth Impact has been launched today by the Minister for Civil Society Rob Wilson. As part of the next phase, the Centre's team will be based at Voluntary Action LeicesterShire and will continue to build and strengthen networks to reach more organisations in the sector. Learning Southwest and Ambition will also join the organisations working with the Centre, alongside London Youth, Foyer Federation and the Brathay Trust, to share and cascade their learning.
In the next phase the Centre will continue to develop, and offer:
national leadership, being a central point for information and a forum for discussing impact measurement practice in the youth sector
an online source of impact measurement resources for youth sector organisations, with guidance on how to use them
support to pilot phase early adopters and network leaders, to help them improve their own impact measurement practice and spread their learning throughout their networks
insight into how young people can play an active role in measuring the impact of the services that they take part in
The Centre is delivered in partnership with National Council for Voluntary Youth Services and Project Oracle and will work closely with existing initiatives to build broad support. Bespoke support, from the Centre, will also continue to form a part of the Delivering Differently for Young People programme.
The Centre for Youth Impact was launched in September 2014, with start-up funding from Cabinet Office, to promote the importance of evidence in designing, delivering and funding high quality services for young people.
Announcing commitment to further funding, the Minister for Civil Society Rob Wilson said:
The Centre is becoming the leading voice for the importance of evidence and impact in work with young people – this is strengthened by it being sector-led and valued by the sector. I'm pleased to support the Centre and its place alongside broader transformations taking place in the voluntary sector and public services. This will be an important phase for securing the Centre's future sustainability, with help from the wider sector.
Bethia McNeil, Director of the Centre for Youth Impact said:
We're very pleased that the Centre for Youth Impact can build on the pilot phase and progress our collective understanding of evidence and impact in youth work and services for young people.

In the pilot phase, early adopters and their networks took ownership of the space that the Centre created for conversation and collaboration – we want to continue this. Alongside, we will test out new thinking and practice in how we understand the difference we make as a sector, and learn from it.

We're looking forward to working closely with Cabinet Office, and other key stakeholders in the Centre, to plan longer term for its future.
Published 16 October 2015