Minister for Africa welcomes result of elections in Angola
Minister for Africa Mark Simmonds spoke after the declaration of the results of Angola's presidential and parliamentary election held on 31 August.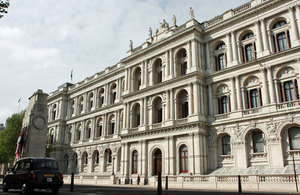 "I welcome the re-election of President dos Santos and congratulate the MPLA on its success in the third election in the Republic of Angola. I commend the Angolan people, political parties and civil society on the peaceful environment in which the elections were held.
Despite concerns about the electoral process, such as unequal access to the media, problems with voter rolls, and lack of timely accreditation for election observers, the Angolan authorities' commitment to take action to address such concerns is commendable. This is an important step toward further strengthening Angola's democratic institutions and will help to build confidence for future elections.
I look forward to continuing to strengthen our bilateral relationship with the Angolan Government, and to further engagement with the Angolan people."
Published 12 September 2012