Minister for Africa "welcomes" final report from election observers in Ethiopia
Foreign Office Minister for Africa Henry Bellingham described the European Union Observers report "as fair, balanced and credible" following elections in Ethiopia on 23 May.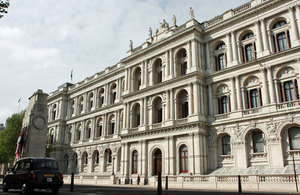 "I welcome the final report of the European Union Election Observer Mission to Ethiopia. I believe it is fair, balanced and credible.
There were many positive aspects to these elections, including a high turn-out, a peaceful electoral environment and, on the whole, competent and professional administration by the National Election Board of Ethiopia (NEBE).
However, I also share the concerns highlighted in the EU report, particularly the narrowing of political space, the blurring of party and state, and the high number of complaints of harassment and intimidation, all of which contributed to the absence of a level playing field. I encourage the Ethiopian government to help build the capacity of the NEBE to ensure the implementation of Ethiopia's electoral laws and regulations.
The UK is committed to supporting the development of Ethiopia, to help deliver a secure and prosperous future for all Ethiopians. I firmly believe that accelerating the democratisation process offers the best means of protecting Ethiopia's significant development successes. I welcome and support the constructive recommendations in the report and I urge the Ethiopian government to respond positively. The British government stands ready to support this."
Published 9 November 2010