News story
Minister for Africa urges dialogue in Central African Republic
Minister for Africa calls on all sides in Central African Republic to respect peace accord, resume dialogue and ensure safety of civilians.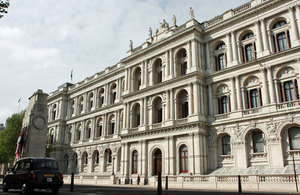 Following reports of the advance of rebels on Central African Republic's (CAR) capital Bangui today, Foreign Office Minister for Africa Mark Simmonds said:
We are aware of reports that Seleka rebels are very close to, and may have entered, Bangui in the Central African Republic. We urge the rebels and the Government of CAR to resume a peaceful dialogue and to respect the terms of the Libreville Accord. We remind all sides of their responsibility to secure the safety of civilians, including foreign nationals, in the Central African Republic.
Further Information
Published 22 March 2013