Minister for Africa highlights risk of kidnap to British nationals in Sahel region
Minister for Africa, Mark Simmonds, met members of the travel industry today to explain and emphasise the FCO's travel advice on the Sahel region to British nationals, including the high risk of kidnap in certain areas of the Sahel and North Africa.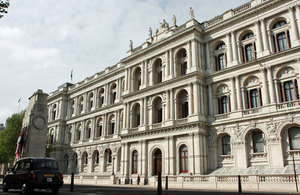 Mr Simmonds detailed how the kidnap threat to western travellers in Mali and some neighbouring areas had grown as a result of instability in the region. He reinforced how seriously the British Government takes the threat to British nationals overseas. Foreign Office officials asked the industry to highlight the risks and consider alternative options where travellers can still find adventure, but be safe too.
Mr Simmonds said:
"The British government takes the threat to British nationals overseas extremely seriously. We urge tour operators, including rally organisers, to work with us to make sure that British nationals are fully aware of the serious risks involved in travelling to these areas.
"The terrorist groups Al Qaeda in the Islamic Maghreb (AQ-M) and the splinter group, the Movement for Unity and Jihad in West Africa, pose the greatest kidnap threat. Since the recent coup in Mali, both groups have increased their operational reach and have proven capability to travel long distances to kidnap victims. They have also been known to use criminal gangs to conduct attacks and pass hostages to them.
"Attacks have taken place in Mali, Niger, Mauritania and Algeria. We also assess that they have operational reach into the north of Burkina Faso and southern Libya and I am sorry to say that the situation is likely to still get worse."
Published 8 November 2012