News story
Minister for Africa comments on Somali rape case
Foreign Office Minister Mark Simmonds comments on recent legal developments on a rape case in Somalia.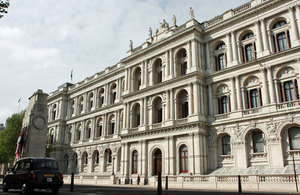 Foreign Office Minister Mark Simmonds said:
We welcome the ruling by Somalia's Appeal Court exonerating a woman convicted in February of insulting the Government, after she alleged she had been raped by Government security forces.
We remain concerned about the legal basis on which the conviction of the journalist who investigated her case was upheld. It is critical that journalists are able to carry out their work free from fear of arrest or detention, and that freedom of expression is protected. The UK will continue to follow this case closely.
Further Information
Mark Simmonds had expressed concern about the case in February
Published 4 March 2013