Press release
Minister for Africa calls for an end to the conflict in South Sudan
Anniversary of crisis in South Sudan. We should reflect on human cost. Country's leaders must end the conflict now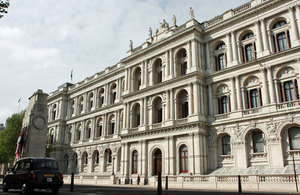 On the anniversary of the conflict in South Sudan, Minister for Africa James Duddridge said:
One year on from the start of the crisis in South Sudan it is an important moment to reflect on the cost of the conflict and for South Sudan's leaders to end the conflict once and for all. The crisis has been devastating for the people of South Sudan, with over 1.9 million people displaced from their homes, including nearly 500,000 fleeing across South Sudan's borders, and many more facing acute hunger.

This crisis is a failure of leadership. South Sudan's leaders should recognise the plight of their fellow citizens and put the South Sudanese people first. This anniversary should impel leaders on both sides to bring an immediate end to hostilities and engage seriously with peace efforts.

Regional leaders have led efforts to secure peace in South Sudan. I encourage the region and the African Union to now take the necessary steps to apply additional pressure on the parties to bring an end to the conflict. The UK stands ready to support action on sanctions, including at the UN Security Council.
Further information
Follow the Foreign Office on twitter @foreignoffice
Follow the Foreign Office on facebook and Google+
Published 15 December 2014