News story
Minister for Africa addresses UK-Djibouti Trade and Investment Forum
Minister for Africa, Mark Simmonds, today addressed the first ever UK-Djibouti Trade and Investment Forum.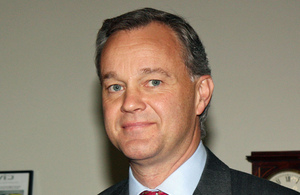 The Forum was organised by Developing Markets Associates to promote opportunities in Djibouti to British businesses. Around 200 companies attended the event, which was led on the Djiboutian side by President Guelleh and a team of Ministers. In his remarks, the Minister for Africa highlighted the scale of the opportunities in Djibouti and the Government's determination to support British businesses in participating in them.
Speaking today, Mr Simmonds said:
"I am delighted to have taken part in the excellent and well-attended UK-Djibouti Trade and Investment Forum. This marks a huge step forward in deepening ties between the UK and Djibouti, something I am determined to do after my visit to the country in February - the first substantive visit by a Foreign Office minister in recent memory. The Government of Djibouti has impressive plans to attract investment to the country, which is strategically located in the region, and British businesses must not lose out."
Today's event follows yesterday's meeting between Foreign Minister Mahmoud Ali Youssouf of Djibouti and the Foreign Secretary in the margins of the Somalia Conference, where they discussed priorities for rebuilding Somalia and bilateral issues, including the recent parliamentary elections and inclusion of the opposition party.
Further information
Published 8 May 2013